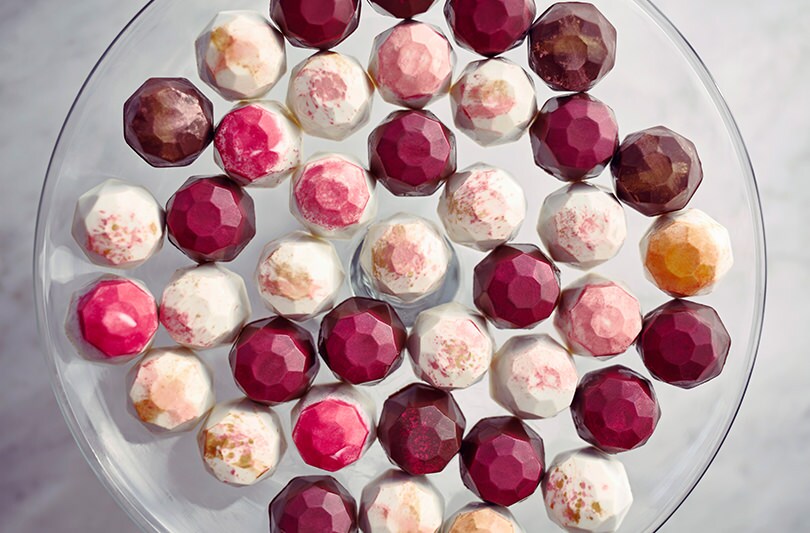 Hi-Lustre Red Velvet Pomegranate Cake Truffles
Yield:
2 dozen cake truffles
Ingredients for the red velvet cake:
½ cup unsalted butter
3 tablespoons Dutch-process cocoa powder
1 ½ cups granulated sugar
2 eggs
2 teaspoons vanilla extract
2 tablespoons red food coloring (paste version, not liquid version)
1 teaspoon kosher salt
2 ½ cups all-purpose flour
1 cup buttermilk
1 tablespoon vinegar
1 teaspoon baking soda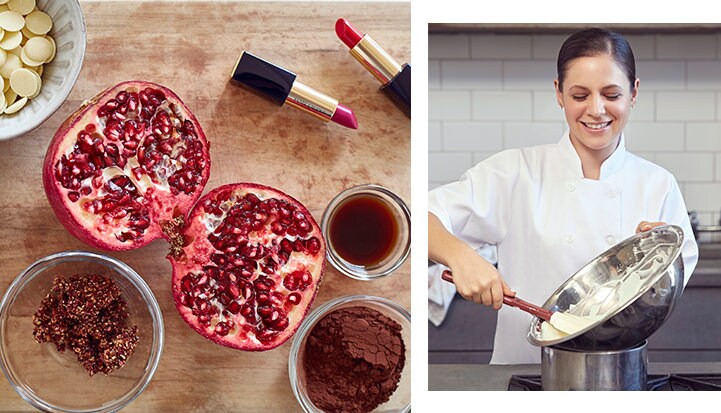 Method for the red velvet cake:
1. Preheat oven to 350 degrees Farenheit.
2. Coat a half sheet (18'' x 13'') baking pan with a light coating of room temperature butter and line with parchment.
3. In the bowl of a mixer with the paddle attachment, cream butter and sugar until light and fluffy, approximately three minutes.
4. Add in the eggs one at a time, scraping down the sides of the bowl and mixing for one minute between the additions. Add in vanilla extract.
5. Add in the food coloring and mix on high for 10 seconds.
6. In a medium-sized bowel, sift the flour, cocoa, and salt together and stir to combine.
7. Add the flour mixture, alternating with the buttermilk mixture, scraping between additions.
8. In a small bowl, combine the baking soda and vinegar. The mixture will bubble up. Whisk well and add to the batter.
9. Mix the batter on high for 10 seconds to combine.
10. Pour the batter into the baking tray and spread evenly with an offset spatula.
11. Bake for 10 to 15 minutes until pulling away from the sides of the pan. Let sit at room temperature.
Method for the dried pomegranate powder:
1. Preheat oven to 200 degrees Farenheit.
2. On a Silpat-lined baking tray, spread the seeds in an even layer.
3. Bake for 20 to 30 minutes until dried and just slightly darker in color.
4. Let cool to room temperature then transfer to a Vitamix (or another equivalent) blender. Pulse until a powder is formed but do not overblend or the seeds will turn into a paste. Remove and set aside. Can be prepared up to one week in advance and refrigerated.
To prepare the truffles:
1. When the red velvet cake is still warm but cool enough to handle, break it up by hand in a medium-sized mixing bowl and add in the pomegranate powder. Mix by hand until the pomegranate is dispersed in the crumbs.
2. Lightly spray a mini muffin tin with baking spray. By hand, round out portions of the cake truffle filling that are about two tablespoons per truffle. Place into the muffin tin and refrigerate for five minutes to firm up.
To dip the cake truffles in white or dark chocolate:
1. Melt either white chocolate or 66% dark chocolate over a double boiler.
2. Pour chocolate over the muffin tin cavities and agitate to coat the cake filling portions.
3. Refrigerate for five minutes or until set and gently pop out of the muffin tin. The tin can be reused without washing for the next batch.
The chocolates will stay fresh, refrigerated for one week. Garnish with pomegranate seeds or remaining powder.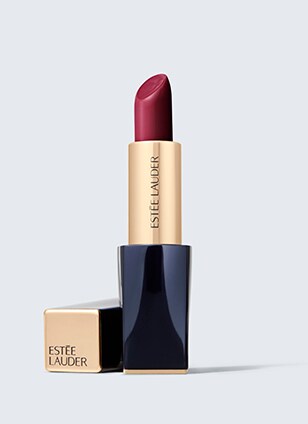 Statement-making, lip-shaping color. Hi-Lustre finish.
1 shades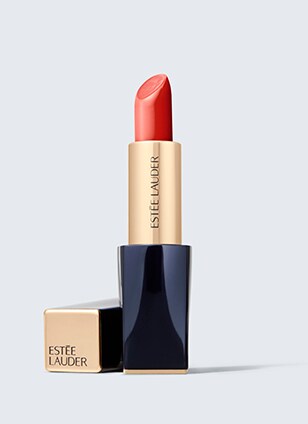 Statement-making, lip-shaping color. Hi-Lustre finish.
1 shades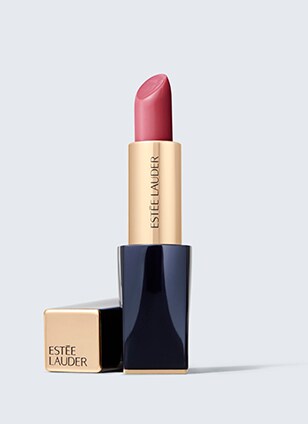 Statement-making, lip-shaping color. Hi-Lustre finish.
1 shades