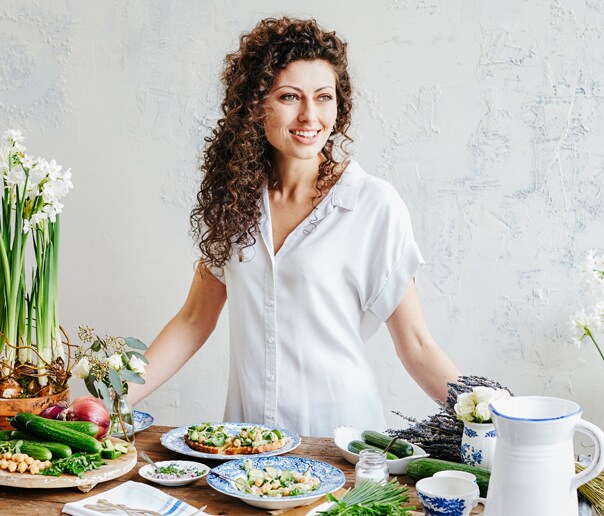 If you are what you eat, then a recipe from Maman owner Elisa Marshall might just make you cool as a cucumber. Inspired by the cucumber extract found in our DayWear Eye Cooling Anti-Oxidant Moisture GelCreme, Marshall has shared with Estée Stories a healthy and refreshing Herb Cucumber Chickpea Salad recipe that's both light and satisfying.
Much like our DayWear's Super Anti-Oxidant Complex, the combination of ingredients in this dish has superpower-like benefits. Not only are cucumbers super hydrating due to their water content, lemon is a natural diuretic, parsley has both antioxidants and anti-inflammatory properties, chickpeas are loaded with energizing protein, Greek yogurt has probiotics that promote good-for-you gut bugs, and the extra virgin olive oil is known for its heart-healthy monosaturated fats.
"I love this healthy salad because it's perfect any time of the year," Marshall says. "It's delicious enjoyed on its own or on a piece of toast if you're extra hungry. Also, the dressing is great with classic greens, so I love to make a larger batch and store it in the fridge for up to five days."
Sound good? We'd say so. Here's how to make it: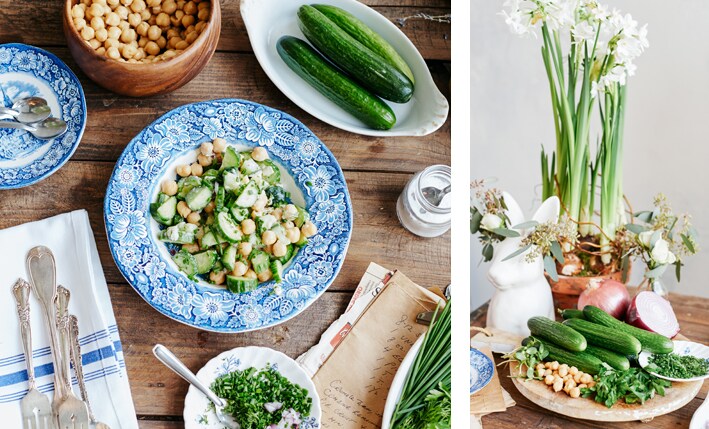 Herb Cucumber
Chickpea Salad
For the Salad:
2 cups diced cucumber (peel if preferred)
2 cups cooked canned chickpeas, rinsed and drained
1/4 cup chopped fresh parsley
1/4 cup chopped fresh dill
1/4 cup chopped fresh chives
1/4 cup diced red onion
sunflower sprouts for garnish
(optional for toast) 4 slices of country bread or multi-grain toast
Directions:
In a large bowl, combine all ingredients together and toss.
For the Dressing:
1 tablespoon fresh lemon juice
1 tablespoon pickle juice ("I think it has more flavor than vinegar!" Elisa explains.)
1 minced garlic clove
1/3 cup whole milk Greek yogurt
1/3 cup extra virgin olive oil
1/2 teaspoon salt
Directions:
In a small bowl, combine the minced garlic and salt with the back of a fork. Add the lemon juice, pickle juice and yogurt, and whisk together until smooth. Slowly add in the olive oil until it thickens. Add to salad as desired. Serves 4.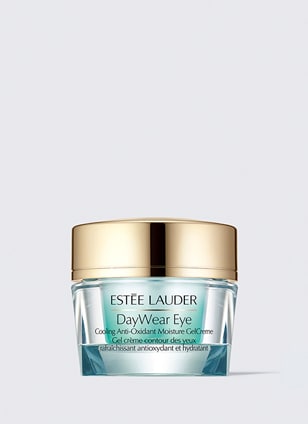 Brightens, de-puffs. 24-hour hydration. Anti-oxidants.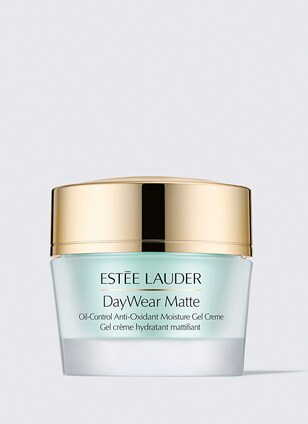 Oil-Free, Oil-Controlling/Absorbing Moisturizer.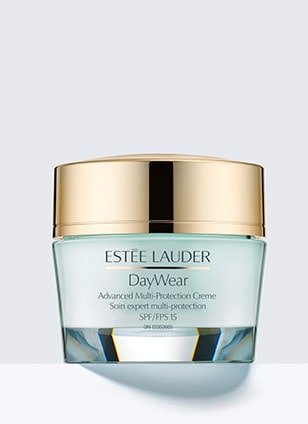 Helps prevent and diminish first signs of aging.