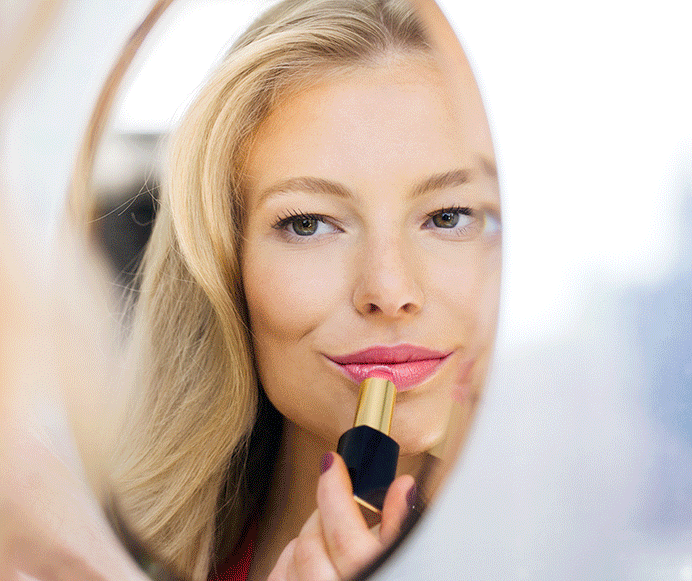 Consider this the mother of all Deskside Test Drives (or, really, the great-grandmother): That's because we got Danielle Lauder, Estée's own great-granddaughter, to show you her patented technique to creating a lip look that's not only one-of-a-kind, but actually lasts throughout the day.
As you might imagine, the beauty genes run strong in this family. But Dani is fulfilling another of Estée's erstwhile dreams: seeing her name in lights as an actress. A recent graduate of Northwestern University—where she studied acting—Dani is now based in Los Angeles, fully ensconced in the hustle every up-and-coming actor experiences as they work to make a name for themselves. Fortunately for us, she took a break this summer to do a stint in product development for Estée Lauder, and it was here that we discovered her untapped beauty brilliance.
Watch above to discover the products Dani uses to create a bespoke lip look with each application, plus her secret for why she applies lip liner after lipstick. She may be in the Lauder family, but this isn't your great-grandmother's lip color.