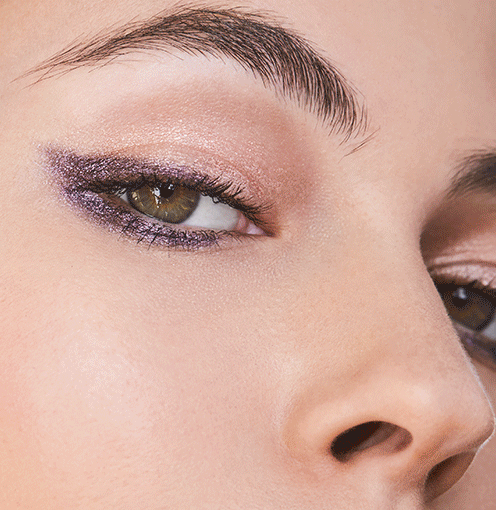 There's a lot to love about layers when the temps outside are heading lower. But sometimes less is more. If you're bundled up from head to toe in the heart of winter, you can emit an effortlessly chic vibe by going for an understated, minimal makeup look.
Your first move toward minimal? Beautiful, healthy skin. To achieve a supple, youthful look, start with this super-moisturizing two-step: First, give your skin a big drink of hydration with our #1 best-selling serum, Advanced Night Repair Synchronized Recovery Complex II. Then, instantly energize and brighten with Revitalizing Supreme+ Global Anti-Aging Wake Up Balm, which has radiance-boosting optics and doubles as an illuminating primer. If needed, you can blur out any imperfections with a bit of Double Wear Light Soft Matte Hydra Makeup.
Next, add a flattering flair of color by using your finger to apply Pure Color Envy ShadowPaint in Brash Bronze all over your eyelid. Forget the eyeliner; instead, use an angled brush to gently press Pure Color Envy ShadowPaint in Mood on your lashline, from halfway to the outer corner, extending it out toward the end of your brow. To soften the color, you can repeat the process with Pure Color Envy Defining EyeShadow Wet/Dry in Steely Lilac. Finally, for a subtly stained lip, use your finger to press on Pure Color Envy Sculpting Lipstick in Powerful.
Gorgeous!