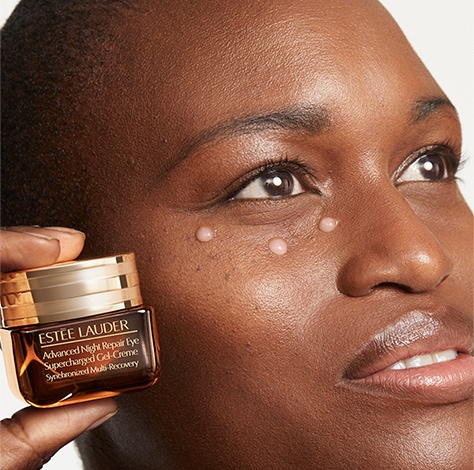 They may be invisible to the naked eye, but free radicals on skin could be the force behind those pesky dark circles. Get the download on these undetectable irritants and discover the latest innovation from Advanced Night Repair to help fight them fast.

What are free radicals?
Unstable molecules that damage skin, causing irritation that ultimately leads to early signs of aging—especially in the delicate eye area.

The Causes
There are two sources of free radicals—internal and external.
Internal:
As we age, free radicals are produced within skin in response to environmental irritants such as blue light (which can more than DOUBLE skin's production of harmful free radicals).
External:
Aggressors like pollution and smoke attack skin with free radicals.


The Innovation
Estée Lauder Research discovered a new technology to help skin resist environmental irritation and neutralize free radicals, helping to break the chain reaction of free radical damage.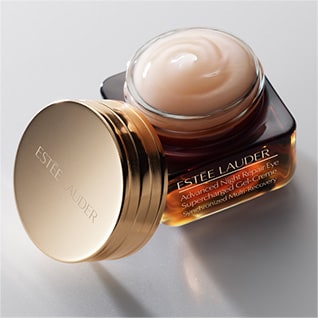 The Answer:
Advanced Night Repair Eye Supercharged Gel-Creme
Our latest eye innovation has double action power for free radicals on skin—two powerful actions to help resist visible environmental irritation and neutralize skin damaging free radicals, and provide comprehensive eye repair. This formula also addresses the look of dark circles in just two weeks!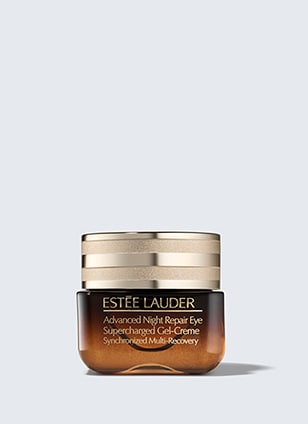 NEW!
Our best eye cream, for dark circles, lines, more.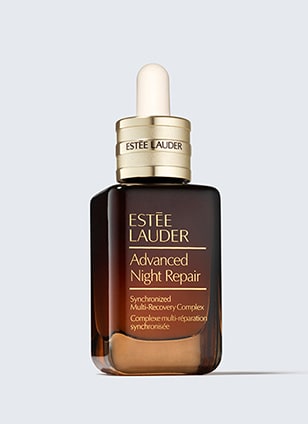 7 serums in 1: fight the look of multiple signs of aging.