Brighten dark circles
in just 2 weeks.*
ADVANCED NIGHT REPAIR EYE
SUPERCHARGED GEL-CREME
With FR-Defense™ technology, it helps fight
the visible effects of blue light. Renews a smoother,
more wide-awake eye look.
*Clinical testing on 55 women after 2 weeks.
DISCOVER OUR EYE CREAMS & TREATMENTS
Why You Need Eye Creams & Treatments
No skincare routine is complete without eye care products like eye creams, eye treatments and eye gels. While moisturizers, treatment lotions and repair serums provide skincare benefits for your entire face, products like under eye cream, eye serums and eye balms target concerns that are specific to your undereye area such as undereye fine lines and wrinkles, crows feet, puffy eyes, dark circles and more.
How can I care for the skin around my eyes?
To properly care for the skin around your eyes, you'll need to evaluate which eye care concerns you're dealing with. Are you noticing puffiness under eyes, dryness, dull, tired-looking skin or dark circles? Once you narrow down your concerns, choose a targeted eye treatment product, such as an eye cream, gel, serum, balm or mask, to add to your skincare routine.
While the best eye cream can be essential to keeping the skin around your eyes healthy, supple and bright, certain lifestyle practices can also play a factor. Avoiding rubbing your eye areas to prevent friction, drinking plenty of water and always using sun protection are a few essential eye care tips to follow.
What are the best ingredients for eyes?
The best eye care products are formulated with powerhouse ingredients that are proven to hydrate, brighten, firm and protect the skin under your eyes. Searching for the best skincare ingredients for eyes? These are the ones to look out for:
What are the different Estée Lauder eye creams and treatments?
Ready to indulge in one of our expert eye creams and treatments? We offer some of the best products to take care of the thin, delicate skin around your eyes such as undereye wrinkle creams, nourishing eye serums and radiance-boosting eye balms.
Let's start with eye creams. Our Advanced Night Repair Supercharged Gel-Creme visibly brightens the look of dark circles in just 2 weeks. It repairs, depuffs and tightens the skin around your eyes.
Focusing on fighting the signs of aging? Try an anti-aging eye balm like Revitalizing Supreme+ Youth Power Eye Balm. This rich, nourishing multi-action eye creme firms, strengthens and boosts radiance—leaving the skin around your eye more lifted, less puffy and with a more youthful appearance. Re-Nutriv Ultimate Diamond Transformative Energy Eye Creme also offers luxury care for multiple signs of aging including eye lines, wrinkles and loss of firmness.
An eye care concentrate is another popular eye care product. Our Advanced Night Repair Eye Concentrate Matrix reduces the look of lines in every eye zone. Skin feels firmer, nourished and appears more youthful.
You can also try an eye mask like Advanced Night Repair Concentrated Recovery Eye Mask to plump, soothe and hydrate undereyes.
How To Apply Eye Creams & Treatments
Wondering how to apply eye cream? Or maybe you prefer a cooling eye gel or eye serum? When it comes to applying eye skincare products, you'll want to be extra gentle. Pick up a dime-sized amount of product on your ring finger (your weakest finger) to ensure a gentle application. Dab the product gently across your entire undereye area. Gently pat your chosen formula into your skin and wait for it to fully absorb before applying the rest of your skincare or makeup products.
When should you start using eye cream, eye gel or eye serum?
If you're hoping to prevent fine lines and wrinkles, dark circles, dry undereyes and other eye care concerns before they surface, it's best to add eye treatment products to your skincare regimen sooner rather than later. Start by incorporating a gentle eye cream formula into your routine in your 20s—one with ingredients that are focused on keeping the skin surrounding your eyes hydrated, firm and protected.
Find your best
Advanced Night Repair Eye Expert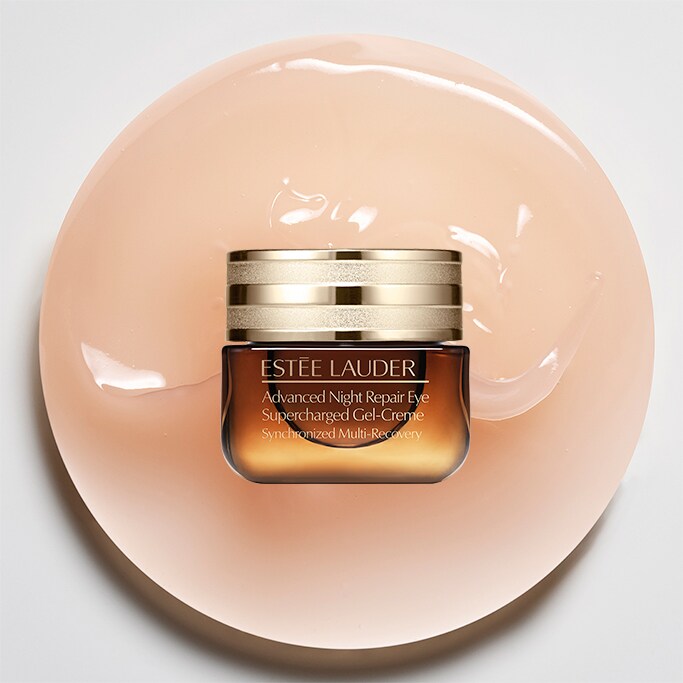 ADVANCED NIGHT REPAIR EYE
SUPERCHARGED GEL-CREME
• Brightens dark circles in just 2 weeks.
• Lightweight, refreshing
• And with use, it targets:
✔ Color
✔ Intensity
✔ Location
✔ Overall Appearance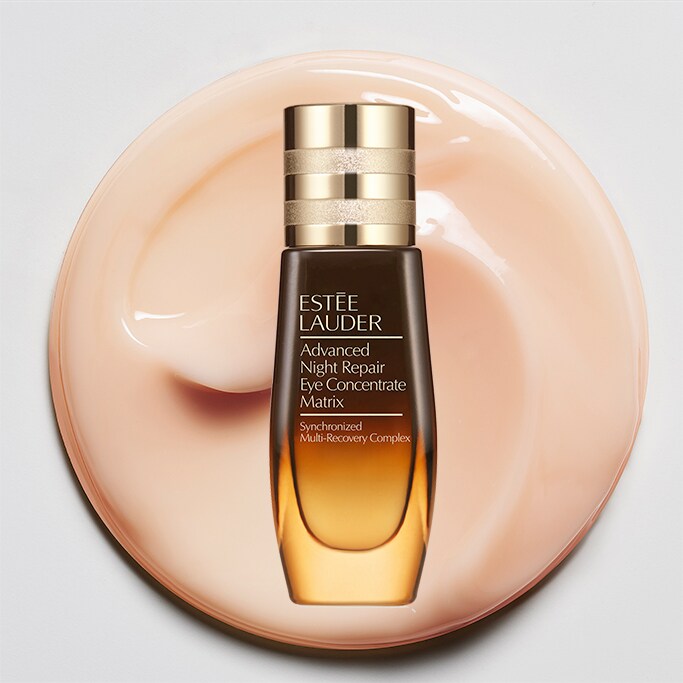 ADVANCED NIGHT REPAIR EYE
CONCENTRATE MATRIX
• Reduces the look of lines in every eye zone.
• Ultra-nourishing concentrate
• Targets:
✔ Undereye Lines
✔ Crow's Feet
✔ "11" Lines Between Brows
Find Your Custom Skincare Routine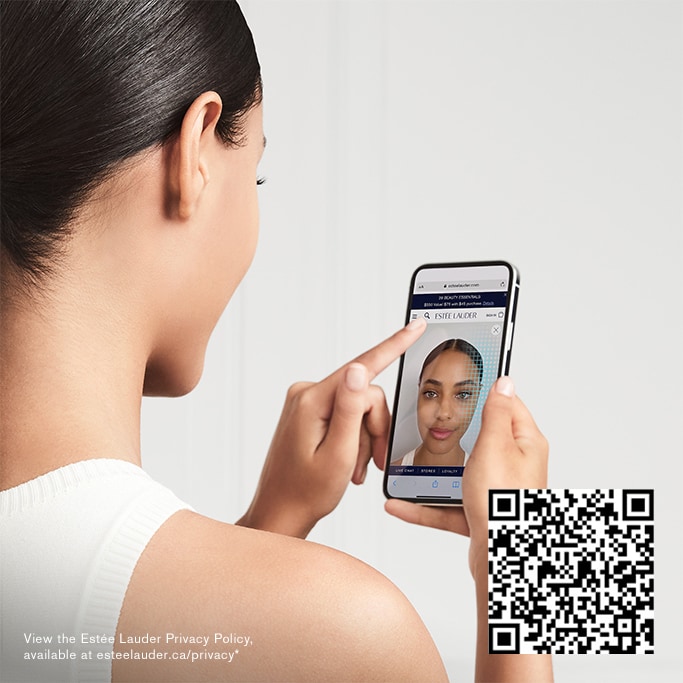 iMatch™ Virtual Skin Analysis
Find the skincare routine right for you with our iMatch™ Virtual Skin Analysis tool, exclusively on your mobile device. Take a selfie, and our advanced technology will analyze your skin to find the formulas that suit it best.
SCAN TO GET STARTED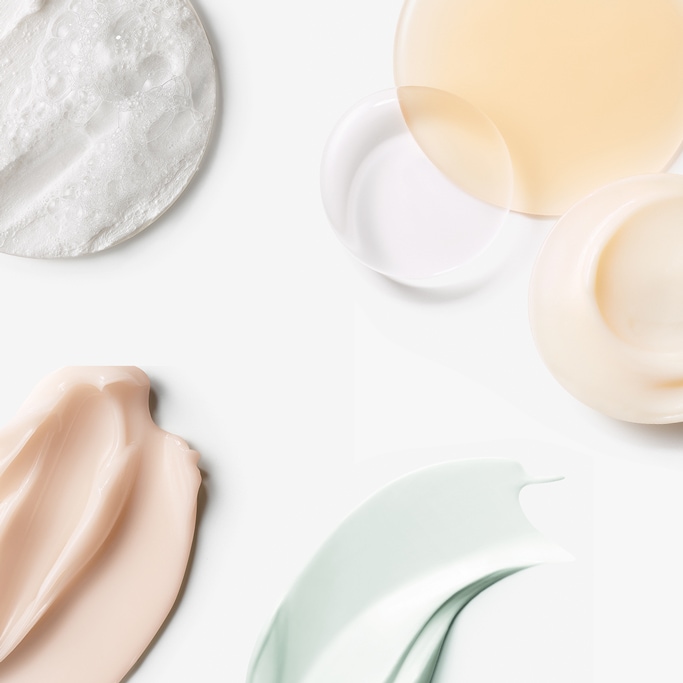 Prefer not to take a selfie? Then this is for you!
Answer a few questions, and we'll help you
find an expert routine targeted to your skin's needs.
Some of Our Favorite Posts
#AdvancedNightRepair
Meet the Eye Experts. Whether searching for the best anti-aging cream for eyes, the best eye cream for puffy eyes, an eye serum to target fine lines or an eye gel to renew and brighten eyes, we've got you covered. Our best-selling eye creams and treatments include gentle yet advanced, high-performance formulas like our eye cream, eye serum and masks. Wondering when to apply eye products? Apply as the last step of your skincare routine, after cleansing, toning, applying your serum and moisturizing. Just like the rest of your skincare routine, you can customize your eye care routine with the best eye cream for your skin's needs. Choose from serums, creams, balms, eye gels and masks, and layer accordingly. Relax. De-stress. Take time for you and indulge in an Advanced Night Repair eye formula or other targeted treatment. Reveal eyes that look as vibrant as you are. Seeing is believing.