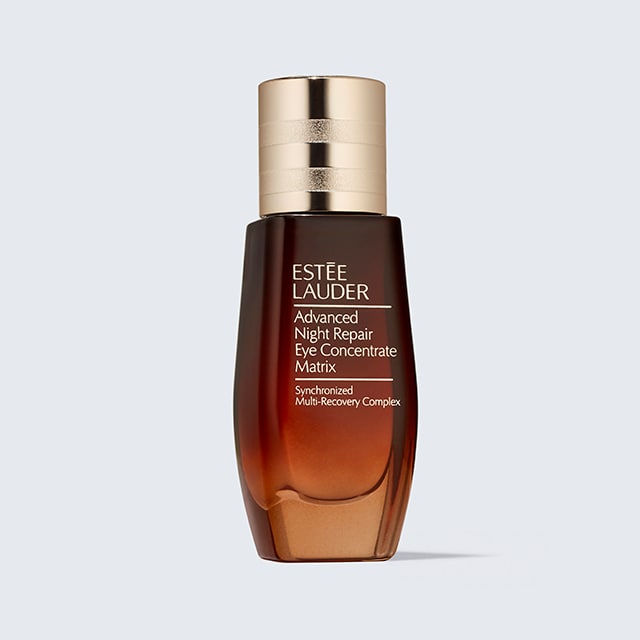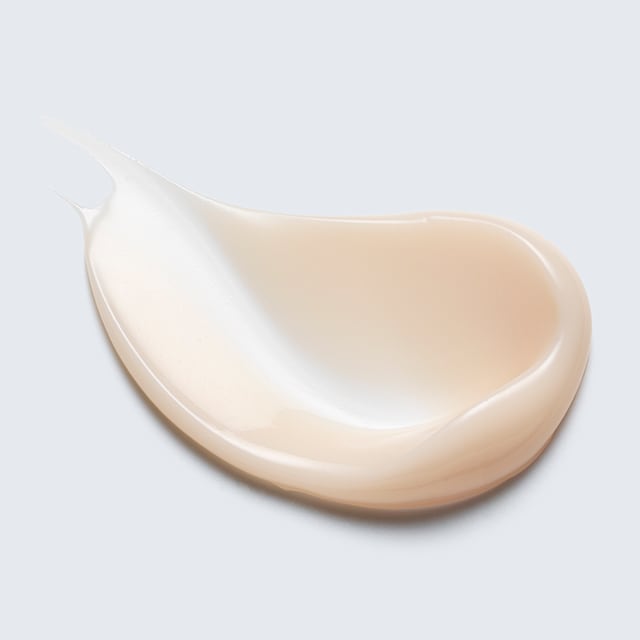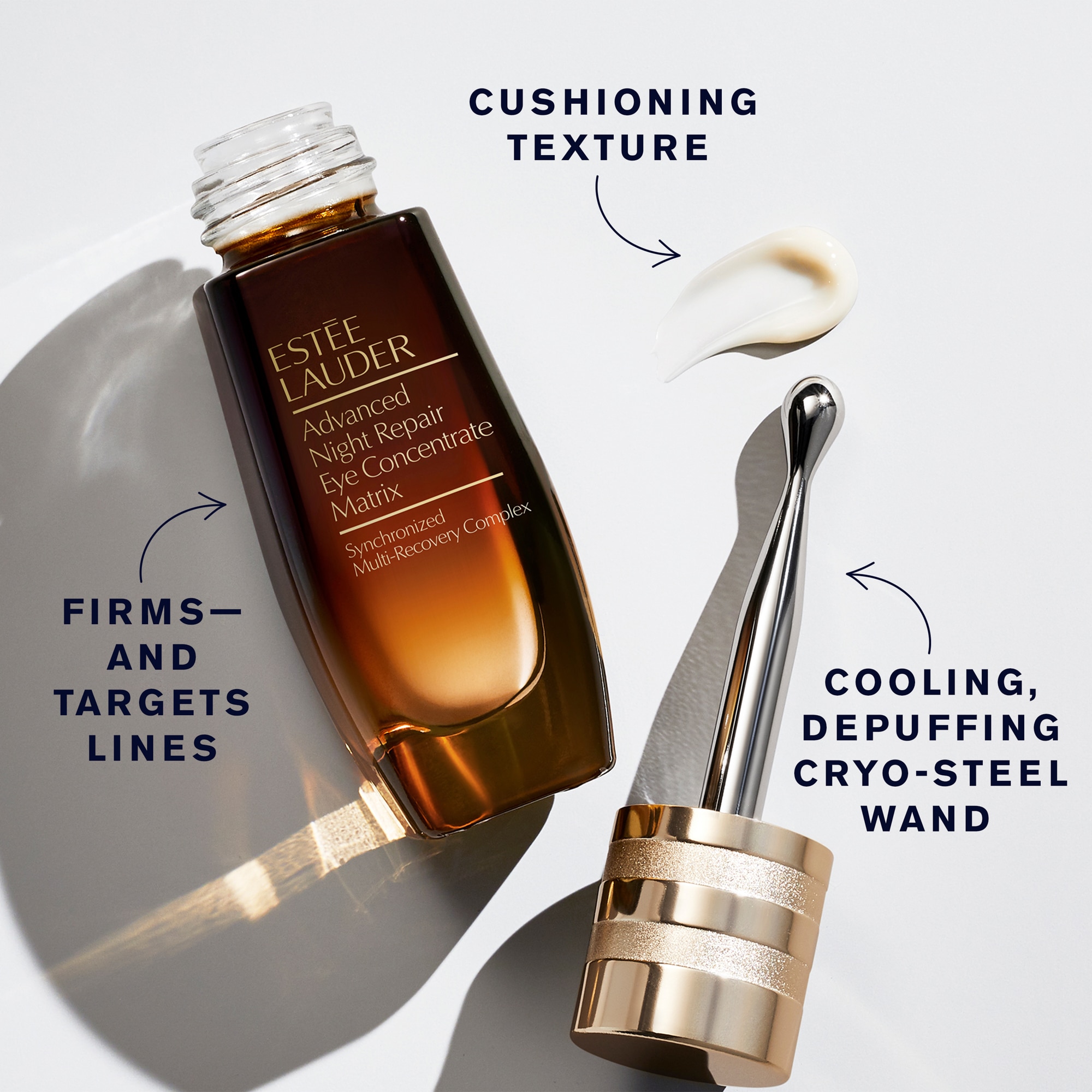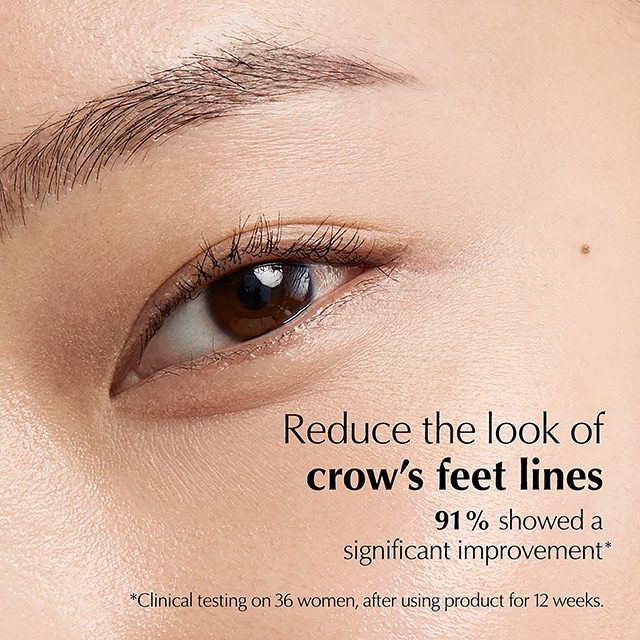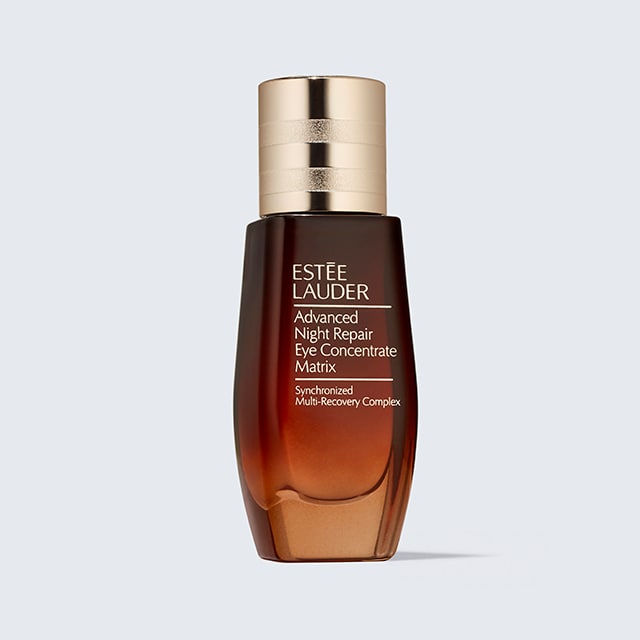 Advanced Night Repair Eye Concentrate Matrix
Synchronized Multi-Recovery Complex
Reduces the look of lines. Skin feels firmer, nourished.
Add to Bag
Product Details
Let your eyes express the beauty of you. Reduce the look of lines in every eye zone.
Infused with our exclusive Night Peptide, this ultra nourishing eye concentrate targets multiple eye area concerns: crow's feet lines, "11" lines between brows, under eye lines, wrinkles, loss of firmness, puffy eyes and dark circles.
Eyes bounce back—look more youthful, vibrant, healthy.
Reduces the Look of Lines & Wrinkles
Visible improvement in lines beginning in just 3 weeks.
Reduces the look of "11" lines between brows starting in just 3 weeks
91% of panelists showed a significant improvement in the look of fine lines in the crow's feet area over time.(1)
Firms
Skin around the eyes feels firmer in just 3 weeks
20% stronger, more fortified eye skin within hours
Visibly Reduces Puffiness
Instantly reduces the look of puffy eyes.
Cushions, Nourishes and Hydrates
+20% thicker, more fortified eye skin within hours
Drenches eyes with deep, intensive moisture that lasts hour after hour.
Smooths
In just 1 week, 93% of women said the eye area felt softer and smoother.(2)
1-IN-60 MILLION NIGHT PEPTIDE
Advanced Night Repair Eye, with our exclusive 1-in-60 million Night Peptide, works to help optimize skin's natural night and day rhythm of repair and protection. With continued use of the formula, lines and wrinkles look reduced. Skin feels firmer and looks renewed.
360° MESH MATRIX "SHOCK ABSORBER"
Our fortifying blend of a Visco-Elastic Polymer and multi-molecular weight Hyaluronic Acids. It cushions thin, delicate eye skin to counter visible effects of dynamic expressions like blinking, squinting and smiling. That's key because these constant eye micromovements—in addition to the stresses of today's non-stop screentime and staying awake longer—impacts collagen, contributing to lines, wrinkles and other signs of aging.
COOLING CRYO-STEEL WAND
The custom-designed applicator, crafted from stainless steel, cools puffy eyes on contact. Its precision contour tip has a high-polish surface that massages and glides without tugging—vital for thin, fragile eye skin. Provides long-lasting cooling for up to 5 minutes.
(3)
Clinically tested: using the wand plus the Eye Matrix reduces the look of undereye puffiness instantly.
Patented until 2033. Ideal for all ages, all skintones, all skintypes. This next-generation Multi-Recovery formula has the same beloved cushioning, nourishing texture as it had before.
(1) Clinical testing on 36 women after 12 weeks.
(2) Consumer testing on 290 women.
(3) Clinical testing on 20 women after applying product with wand.
Some of Our Favorite Posts
#AdvancedNightRepair
Reviews