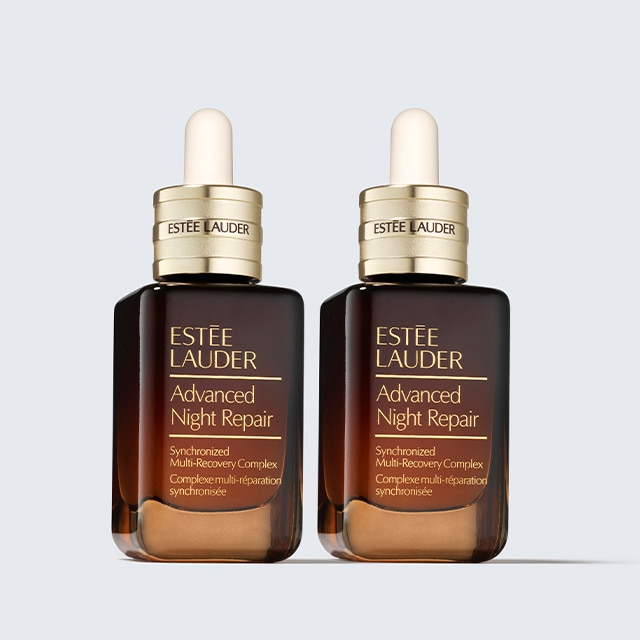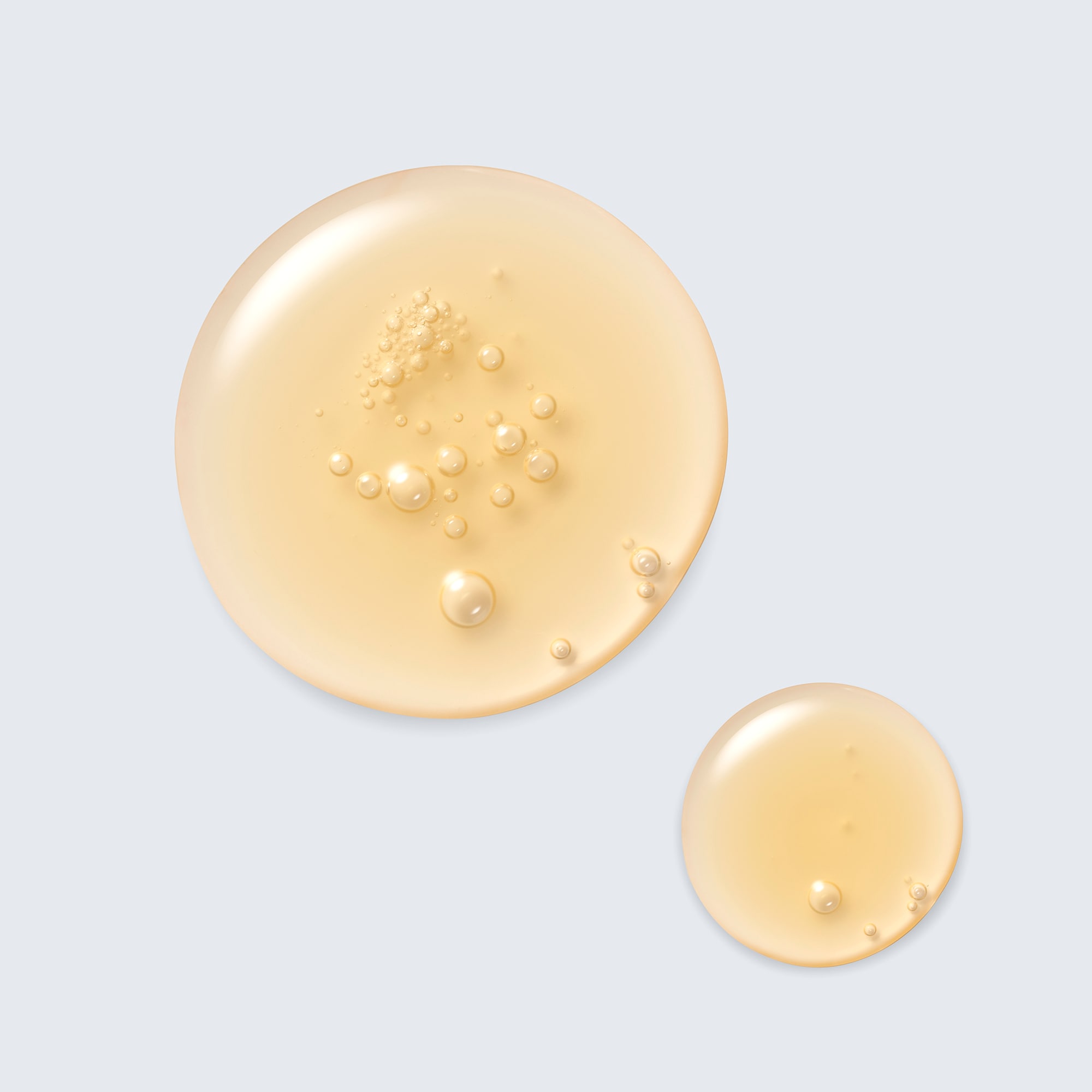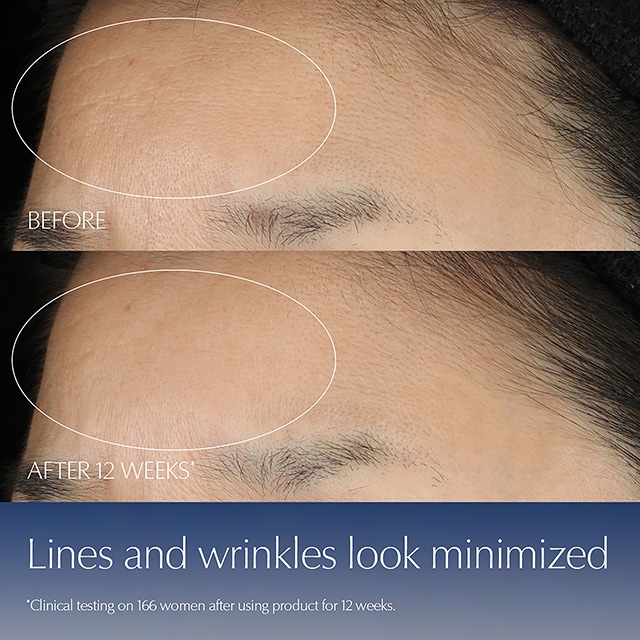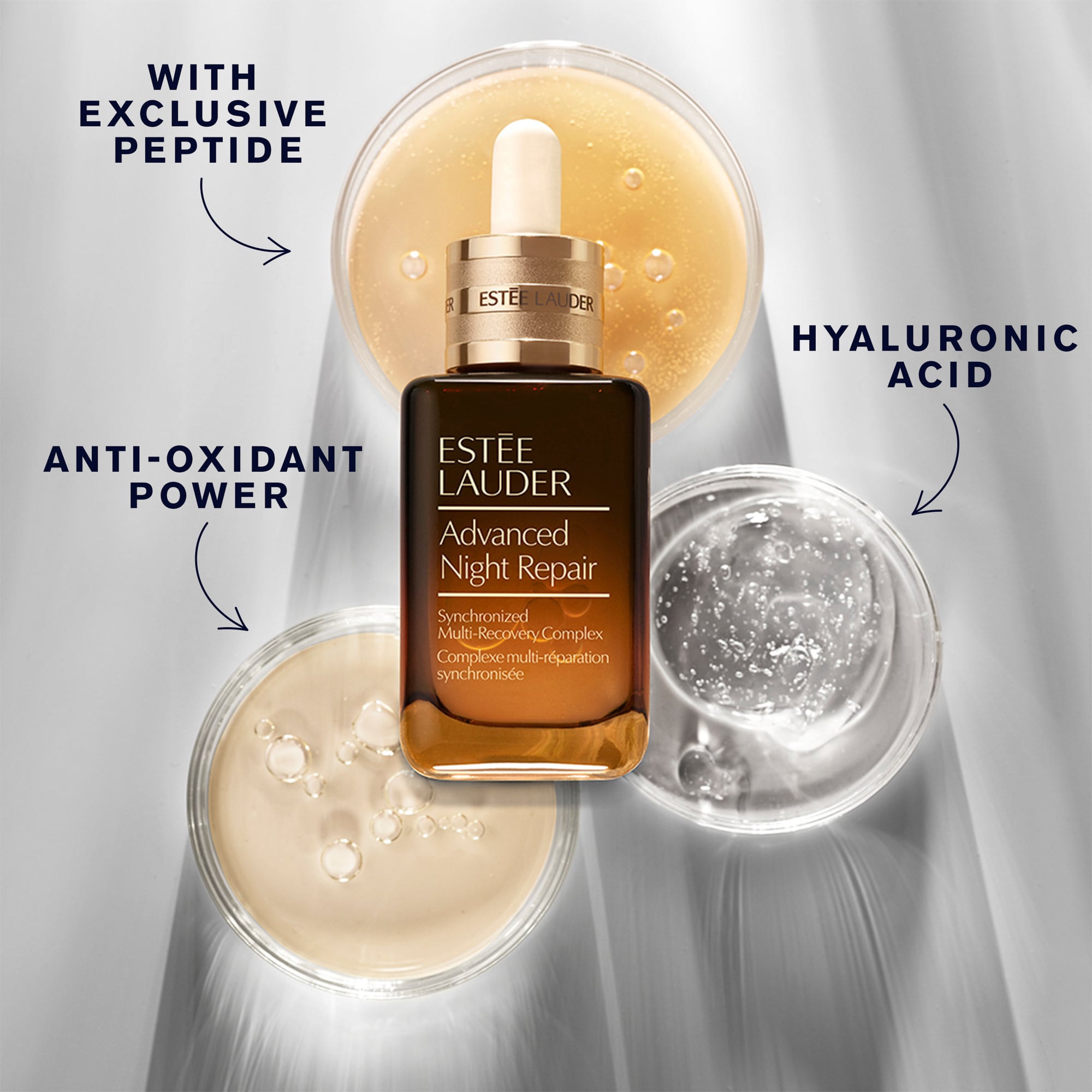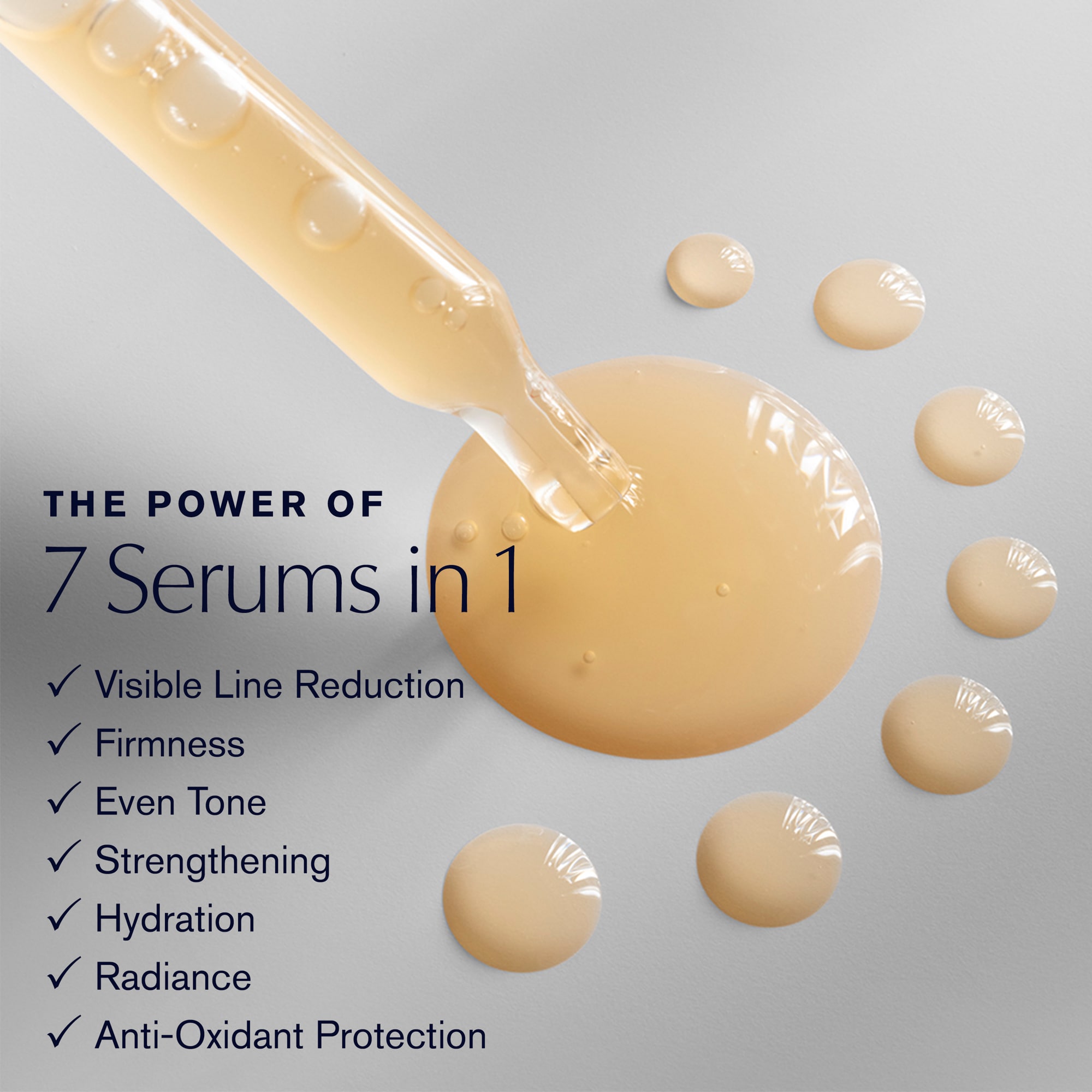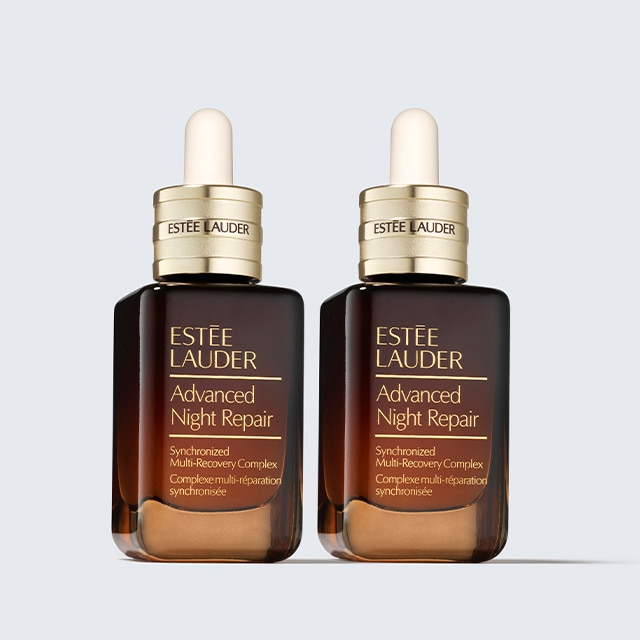 Advanced Night Repair Serum Duo
Synchronized Multi-Recovery Complex
Value set of our #1 serum to fight the look of signs of aging.
$304 Value.

Add to Bag
Product Details
Get two 1.7 oz./50ml bottles of Advanced Night Repair Serum.
Harness the restorative power of night. This deep- and fast-penetrating face serum, with our exclusive Night Peptide, boosts 7 key skin-renewing actions. Reduces the look of multiple signs of aging. Skin looks smoother and less lined, younger, healthier—more radiant and even toned.
FEEL THE POWER OF 7 SERUMS IN 1:

1. VISIBLE LINE REDUCTION
+128% moisture to plump fine dry lines immediately.(1)
In just 3 weeks, lines appear reduced.(2)
2. FIRMNESS
89% said skin feels firmer and elasticity improved.(3)
3. EVEN TONE
90% said their skin looks brighter with renewed clarity.(4)
4. STRENGTHENING
+22% barrier repair in just 2 hours.(5)
5. HYDRATION
72-hour hydration with Hyaluronic Acid and other advanced moisture boosters.
6. RADIANCE
91% said skin looks vibrant and more rested.(4)
8 out of 10 had boosted radiance upon waking.(6)
7. ANTI-OXIDANT PROTECTION
AND EVEN MORE
Pores look diminished over time.
88% of women said skin looks more youthful.(4)
Oil-free texture. 90% said it absorbed quickly.(7)
For all ages, all skintones, all skintypes. Patented until 2033.
NIGHT & DAY POWER
Advanced Night Repair serum works night and day to help optimize skin's natural rhythm of renewal. At night, with our exclusive
Night Peptide
, it helps support skin's visible renewal and firming. Hyaluronic Acid helps lock in moisture. By day, this serum helps protect skin from environmental irritants.
This is the high-performance face serum beautiful skin can't live without.
(1) Clinical testing on 148 women after 1 product application.
(2) Clinical testing on 176 women after using product for 3 weeks.
(3) Consumer testing on 543 women after using product for 4 weeks.
(4) Consumer testing on 543 women after using product for 3 weeks.
(5) Clinical testing on 23 women, measured 2 hours after a single product application.
(6) Clinical testing on 29 women, 12 hours after a single nighttime product application.
(7) Consumer testing on 543 women, immediately after product use.
Some of Our Favorite Posts
#AdvancedNightRepair
Reviews