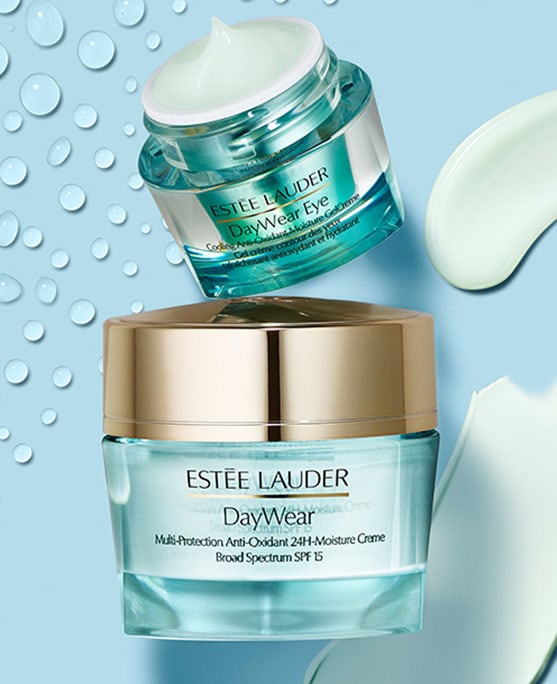 We all know the old rule of drinking eight glasses of water a day for optimal hydration, but what about your skin? Yep, your skin is thirsty for moisture too. In fact, lack of moisture could even be why your skin's been feeling a little lackluster. Luckily, our DayWear Multi-Protection Anti-Oxidant 24H-Moisture Creme is ready to give skin a drink. Smooth on the lightweight cream for an instant boost of moisture that lasts up to 24 hours. Not only that but you'll also get anti-oxidant and sun protection too—it's a skin win!
And now that your face is refreshed, don't forget about your eyes! When your peepers are in need of a wakeup call, reach for our DayWear Eye Cooling Anti-Oxidant Moisture GelCreme. Not only will you get DayWear's Super Anti-Oxidant Complex protection, your skin will also be left feeling extra refreshed thanks to the cucumber-extract-infused formula. Another bonus: Brighter, less puffy looking eyes.
Don't forget to keep both in the refrigerator for an extra soothing treat for tired skin. Now drink up!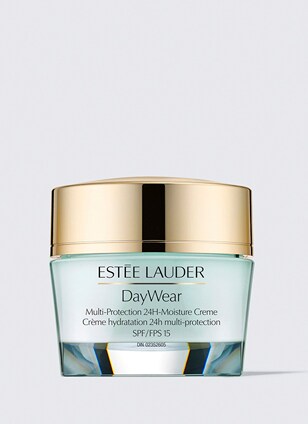 Helps prevent and diminish first signs of aging.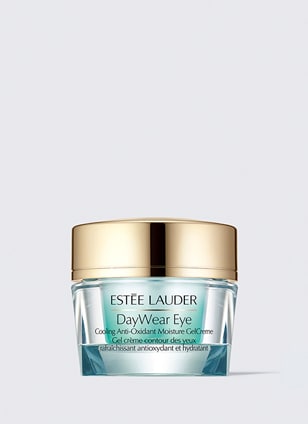 Brightens, de-puffs. 24-hour hydration. Anti-oxidants.