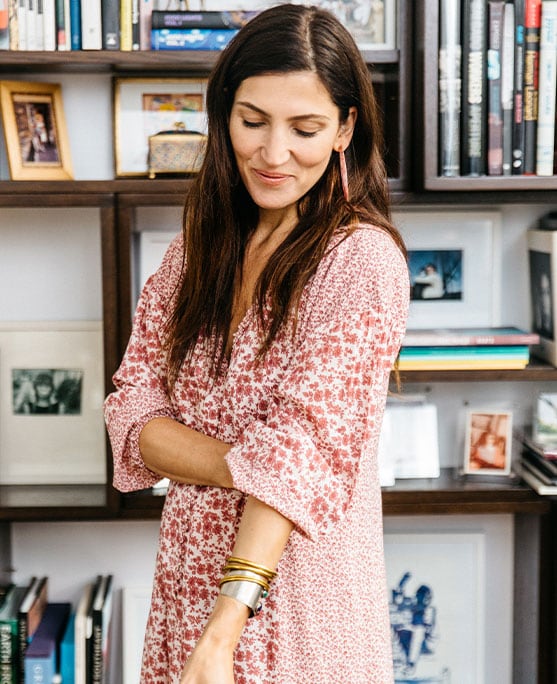 Pregnant women around the globe can thank Ariane Goldman for upping the maternity style ante. Her clothing line, HATCH, churns out collections of dresses, jumpsuits, and tees each season, all meant to flatter a growing belly through pregnancy and beyond. The idea came during her own pregnancy in 2010, when a lack of maternity options pushed her to get creative. "I was wearing vintage caftans of my mom's and some pieces I picked out. I found them really smart and I looked quite chic with a belly," Goldman recalls. "I was getting stopped on the street and I realized it was because I repurposed stuff that made pregnancy look good." Goldman saw a white space in the market and the rest is history.
Almost a decade later, HATCH's chic caftans and slimming jeans have amassed a cult-like following amongst expecting A-listers from Natalie Portman to Lily Aldridge. Meghan, Duchess of Sussex, is also a fan. "You're not allowed to gift the royals," says Goldman. "[So to see her wearing one of our designs] was pure shock. I had no idea how she had purchased it. And honestly for someone who built this [company] with blood, sweat and tears, you build the brand for that moment."
Estée Stories chatted with Goldman to find out where she gets inspiration, the importance of pregnancy style and her favorite part of the job.
Describe HATCH in one sentence.
HATCH is a lifestyle brand whose mission is to empower women with stylish, comfortable clothing, accessories and mama-safe beauty designed for before, during and after pregnancy, as well as create an inclusive community for women in-store and online.
Why did you decide to launch a maternity clothing line?
When I was pregnant with my first daughter, Charlie, in 2010, I was frustrated by the lack of options that were available for women like myself. Your body goes through so many changes before, during and after pregnancy. I wanted to celebrate that not hide behind frumpy clothing but, I wanted to still be myself. There was really no maternity line that was speaking to me at the time, so I decided to create a brand that could help women feel beautiful, confident and stylish during this special time.
How and where do you find design inspiration?
I get inspired by traveling to different cultures and seeing colors, textures and fabrics. Right now, for example, there s an overwhelming plethora of prints everywhere, so next season I'm feeling a calm moment. So it's a measure of marketing and what's happening in style, but also getting inspired by different cultures and people.
What does pregnancy style mean to you?
I believe the best pregnancy style is when you don't hold back or sacrifice your personal style. It's so important to look and feel like you, despite the changes to your body. You never should lose your sense of self in the process.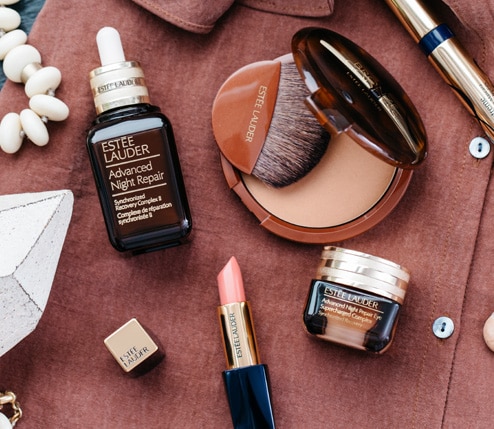 I believe the best pregnancy style is when you don't hold back or sacrifice your personal style.
Tell us about the community you've created and how it has led you to better connect with your customers?
I wanted to create a meaningful destination and community where women could connect and feel like they were being heard. I wanted to provide solutions and share information that would help women support each other during this crazy, exciting time in their lives. As magical as it is, pregnancy can also be a lonely and isolating experience, so I wanted HATCH to be a trusted resource that women could turn to for advice, information and even friendship.
We've been hosting regular community events in both our New York and Los Angeles stores, where we invite our customers to attend everything from doula seminars and birth coaching to mommy-and-me classes. Nothing is off limits. If it involves the motherhood conversation, we ll tackle it. We've been fortunate to meet so many incredible women who come to our stores every day, but more importantly, We've been able to connect them with each other.
Any inspiring women in your life? Who has influenced you the most?
My mom has always been a self-starter, and I think I get my strength and resilience from her. I'm inspired by strong women who are constantly pushing forward.
What's the best business lesson you've learned thus far?
Stick to your gut. Typically, if something is too good to be true, it is. If something scares you, it might just be scary. And if you're not 100 percent sure about something, make sure you ask questions.
What's your favorite aspect of your job?
Feeling inspired every day. Every day is different. Some are tedious and exhausting, but in the midst of chaos, there is a tremendous amount of joy and pride in the fact that I've taken an idea and now I have 31 women under one roof working towards building something beautiful.
What's the most challenging part of your job? And how do you manage stress?
The most challenging part is people. It's a challenge building and sustaining a team that's passionate and that's willing to be scrappy but also strategic. I manage stress by carving out some me time a few days a week and also picking up my daughters from school. Carving out mom time helps me rebound and re-center.
How would you describe your personal style?
It's definitely a mix of high/low. I'm a chameleon. I'm more of an uptown/downtown girl but making sure I'm comfortable along the way.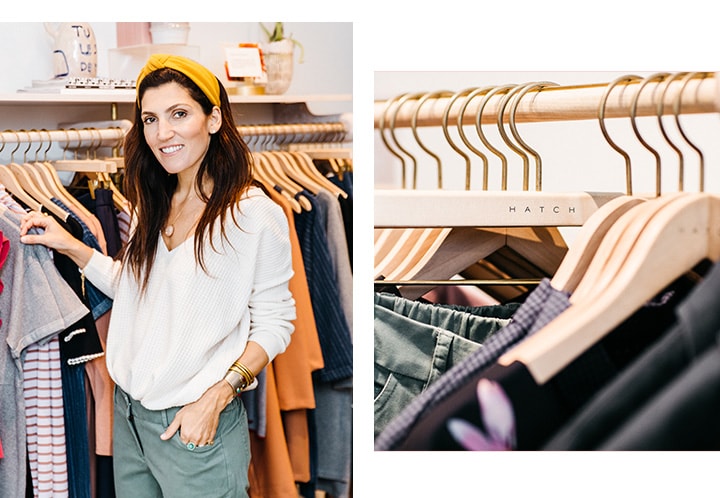 What pieces from HATCH would we find in your closet today?
I am partial to jumpsuits and jumpers, which is why'll you find so many of them in our collection. I wear them all year long!
What tips do you have for managing a successful business while juggling the responsibilities of motherhood?
Delegate often—both at home and at work. Don't be afraid to let other people help you so you can maximize your time and focus on doing what makes you feel great.
What is a typical work day like for you?
No two days are the same. I wake up at 6:27 a.m. to get my older daughter on the school bus at 6:57 a.m., and then I get [my other daughter] ready and drop her off at 9 a.m. and start my day. I not only meet with my internal team on design and marketing, but hopefully meet with people outside the brand to build relationships.
How do you unwind after a long day or week?
A dirty martini and a bath. We also love to spend weekends at our beach house where we can decompress as a family.
What is your beauty routine?
In the morning, I wash my face and use DayWear moisturizer. Then I use a little bit of concealer, Bronze Goddess bronzer and mascara. At night, I use Advanced Night Repair face and eye.
Of all the women who have worn clothing from HATCH, who has made you the most excited?
We feel lucky to have had so many incredible women from all walks of life who have worn HATCH, but it was a pretty special moment to see the Duchess of Sussex step out in our Eliza Dress as her first maternity dress. She looked chic, comfortable and effortless, which is the way we want all women to look and feel when they re wearing HATCH. It was one of the proudest moments.
What words of encouragement do you have for first-time pregnant women and first-time moms for maintaining self-care during a time when there is little time for yourself?
Remember to laugh. It won't always be like this!
Quick-fire questionnaire:
First thing you do when you wake up: Check email
How long does it take you to get ready: Personally, 15 minutes. My family, 2.5 hours.
Text, talk, or email? Text
Favorite season: Spring
Favorite color: These days, pink
Polka dots or stripes: Polka dots
LA or NY: I love LA, but for me it's always NY
Best part about being a mom: Everything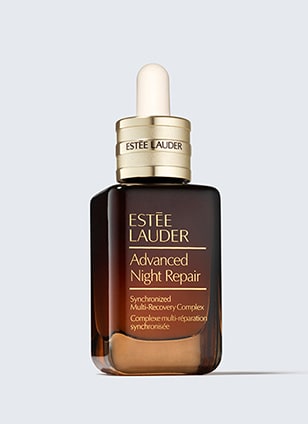 7 serums in 1: fight the look of multiple signs of aging.