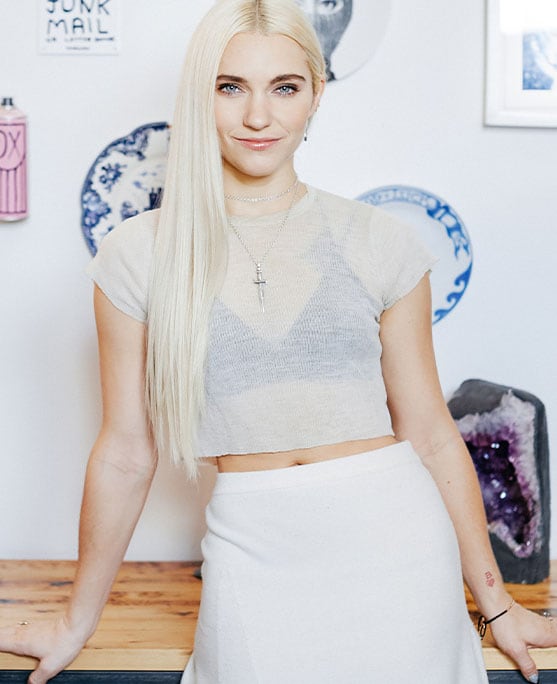 No one can hustle and flow quite like Heather Andersen. Her ambitious New York Pilates studio has hooked a legion of fans in the city, but the petite business owner has a cool, goddess-like vibe about her. Maybe it's because we know she eats salads for breakfast and listens to playlists of indie beats curated by her husband. Maybe it's her hair. Maybe it's the triceps. Whatever it is, it's inspiring.
What's her secret? Of course it's not that simple, but Andersen did share with Estée Stories the daily mantra that she lives by: "Always get dressed."
"The idea behind this mantra is that in New York—and in life, really—you can never be too prepared," Andersen says. "Always get dressed, and always show up. Always be ready for success." With that simple note of wisdom, it's natural to want to know more about Andersen, who used to be a professional ballerina.
The backstory: After injuring her ankle, she had to hit pause on her dance career and, in the meantime, discovered the connection between Pilates and how it could genuinely help people. Ballet classes are now her once-in-a-while extracurricular, as she's gone from Pilates student to teacher to private instructor to owner; Andersen launched her downtown Manhattan studio in 2013, and the chic and melodious (and effective!) workouts have expanded to other locations, including a seasonal spot in the Hamptons.
"What I love most about my job is how much I get to connect with people," she says. "I'm grateful I get to have a varied experience in connecting with others—as a teacher, manager and business founder."
While not all of us can achieve her rockin' body and unflappable calmness overnight, there's one thing we can emulate immediately: her beauty routine.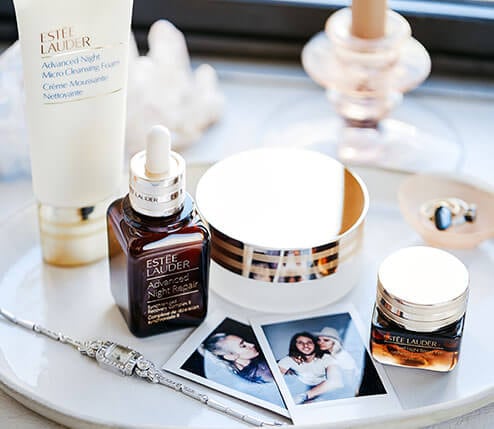 Always get dressed, and always show up. Always be ready for success.
"I keep it light, quick and effective," Andersen shares. "I start every morning by washing my face with Advanced Night Micro Cleansing Balm and then apply a few drops of Advanced Night Repair serum. Then, I dab a bit of concealer wherever I need it, touch up my brows with a brow pencil that doubles as my eyeliner, swipe on some mascara and I'm done!" At night, she says she reaches for her Advanced Night Micro Cleansing Foam before patting on her Advanced Night Repair Eye Supercharged Complex and more Advanced Night Repair serum.
"Finally, my favorite beauty indulgence is a soak in the bath at the end of a long week," she reveals.
When asked about her bucket list, it's easy to imagine why a luxurious linger in the tub makes her happiest. She's going to need some rest...
"I'd love to travel more, learn to cook Thai food, start a dance theater, write a screenplay, deep sea scuba dive, become a stunt double, embrace the singularity, pet my future cloned dog and open 30 more Pilates studios!"
We wonder what she'll wear for all that.