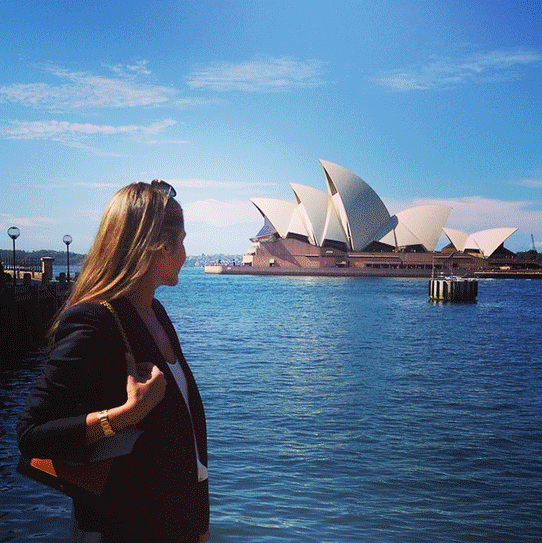 "I've been traveling for years and have become a pretty good packer.  My best tip? Less is really more. You don't have to bring a new dress for every day. Instead, bring a few great pieces (I always bring a black pantsuit that I can wear as separates) and dress them up or down with accessories—one or two different bags, like an Edie Parker clutch; a necklace; a bracelet; a few fun rings. I make sure it all fits in my T. Anthony rolling case—and I always try to carry on; I don't check!
As far as in-flight essentials, I bring my travel-sized Rose Hand & Body Cream [hyperlink to product], my Rose Lip Conditioner [hyperlink to product], a healthy snack and my iPad, pre-loaded with a few TV series like Downton Abbey and Mad Men, and old movies like La Piscine.  I still like a good book too, though—and magazines! Flying is a great time to catch up on Women's Wear Daily and Us Weekly.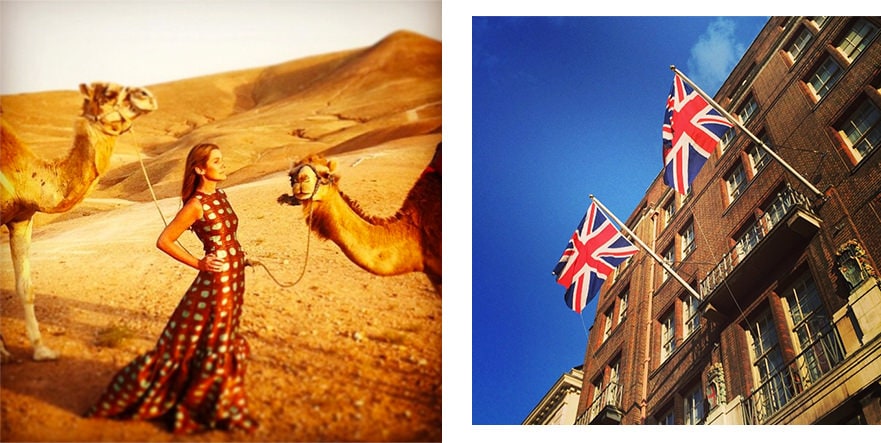 Once I get to my hotel, I unpack, order a local breakfast to embrace the food of whatever area I'm in, and go for a walk. Getting fresh air is the best thing you can do after a long flight. I definitely look at sites like Conde Nast Traveler (link to www.cntraveler.com) or Departures (link to: http://www.departures.com/) to make a list of shops and restaurants to see when I'm away—and I always go to the Estée Lauder Counter, no matter where I am in the world. Last but not least, "I like to bring back a local fashion magazine, like a VOGUE from the country I've visited. I collect them."