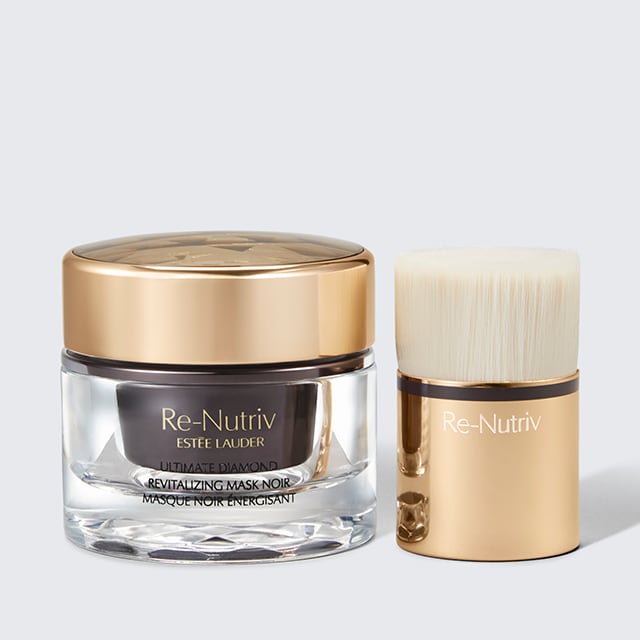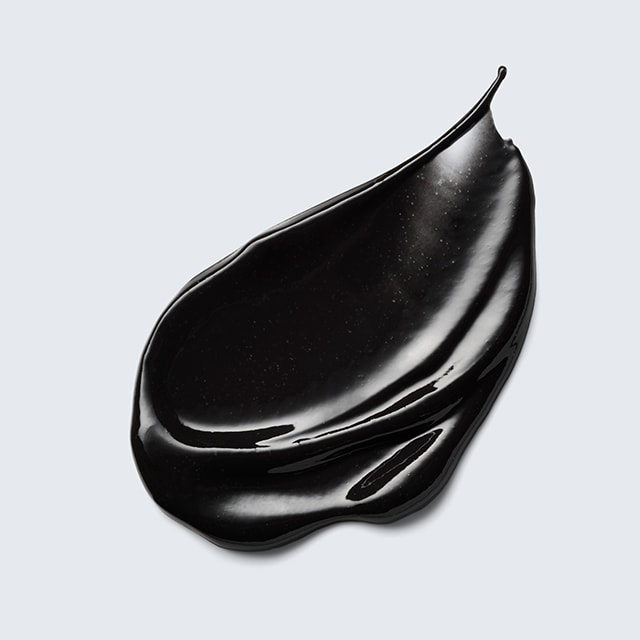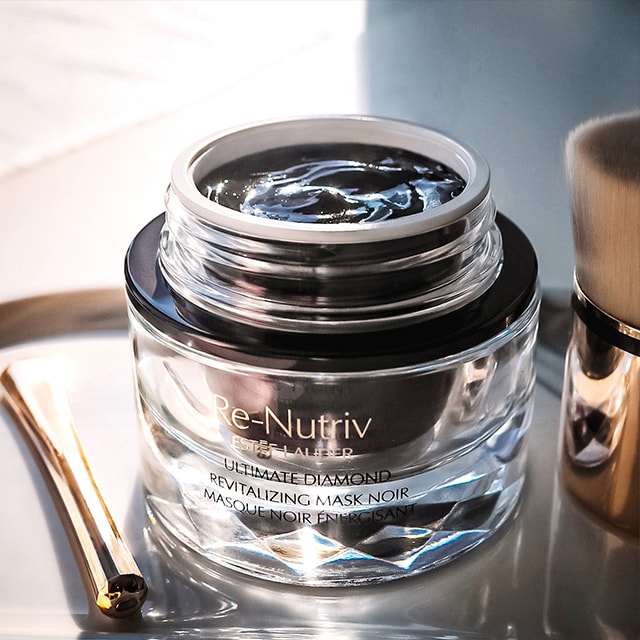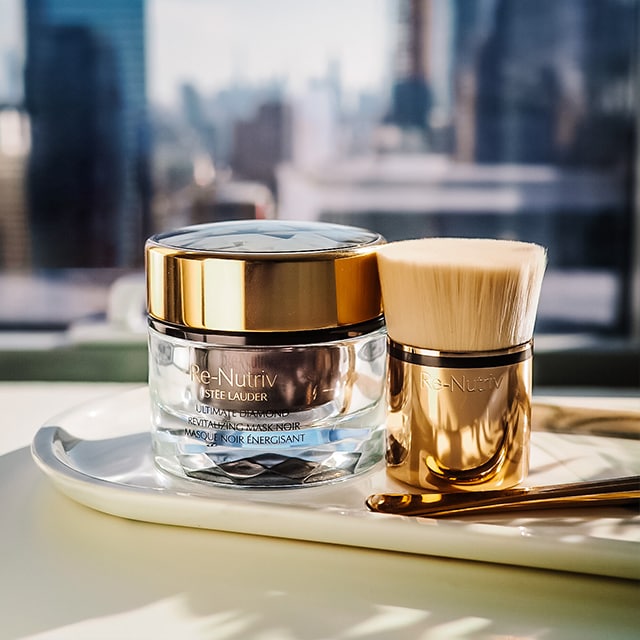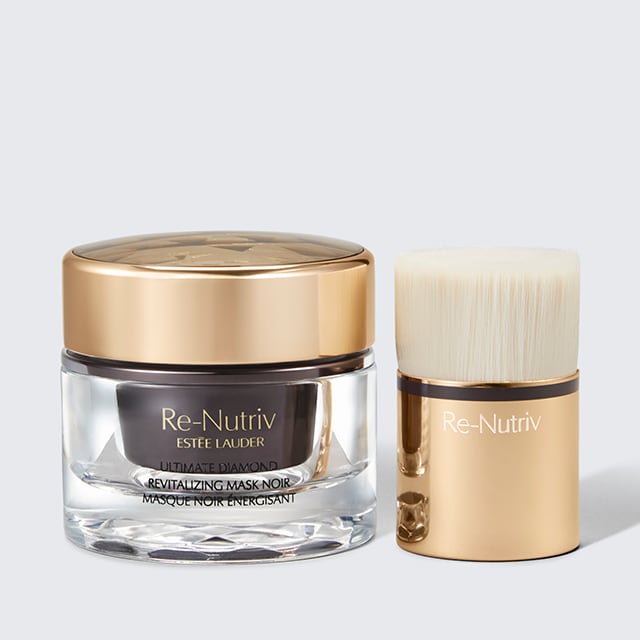 Re-Nutriv
Ultimate Diamond Revitalizing Mask Noir
2-step ritual with Black Diamond Truffle Extract.
Add to Bag
Product Details
Power. Luxury. Noir.
Now indulge and perfect your skin with this 2-step treatment for ultra smooth, radiant skin. It begins with the silky, custom-crafted brush-inspired by the ancient therapy of "dry brushing"-used alone to help re-energize micro-circulation.
Then comes the purifying, gently exfoliating mask itself: strikingly noir, nourishing, revitalizing. It combines concentrated levels of our exclusive Black Diamond Truffle Extract with retexturizing technologies, ultra fine polishing beads and a nutrient-rich blend.
Instantly, skin looks brighter, smoother, feels silky soft. A new level of luminous, youthful looking perfection is revealed.
Includes mask, dry brush, golden spoon and tray.
Re-Nutriv. Live a life of extraordinary beauty.
SOME OF OUR FAVOURITE POSTS
#Re-Nutriv
Reviews