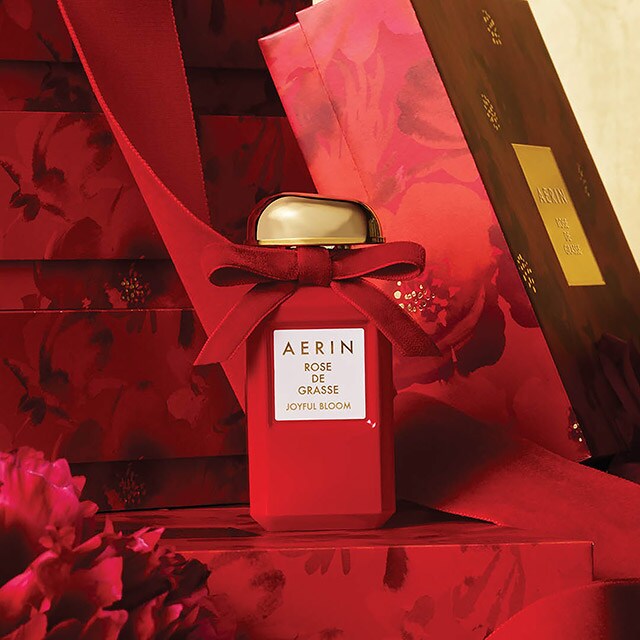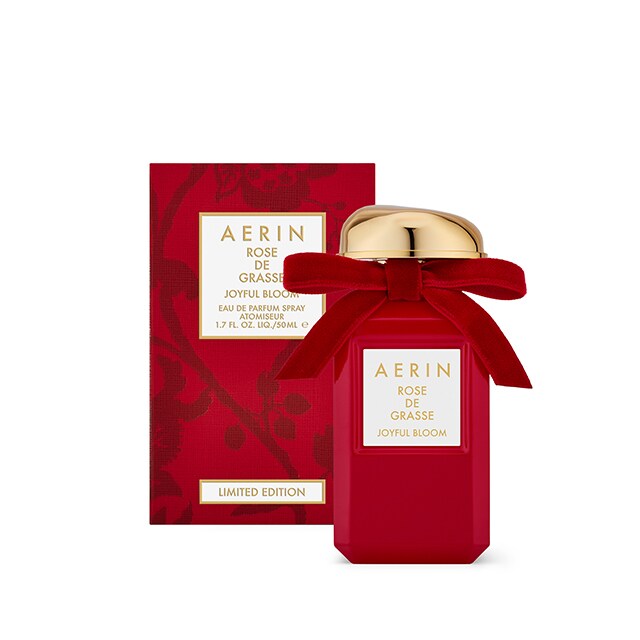 AERIN Rose de Grasse Joyful Bloom Limited Edition
Eau de Parfum
Floral Rose. Vibrant. Joyful.
Add to Bag
Product Details
Rose de Grasse Joyful Bloom red bow limited edition features the signature AERIN beveled bottle dipped in vibrant red. A rich red velvet bow adorns the collar making this lively and exuberant fragrance especially joyful for the autumn season.

The Scent Story
Enter a garden in full bloom - a vibrant wonderland of light and color. Like a double dose of happiness, lush notes of Indian Rose and Rose Centifolia blend with the scent of sparkling Bergamot and warm Sandalwood creating a modern rose fragrance that feels like entering an exuberant daydream.

Aerin's Inspiration
"Roses are my favorite flower and such a classic symbol. There are so many varieties and so many incarnations of rose—something to fit every mood and season. Joyful Bloom is a modern rose fragrance that is exuberant, vibrant and colorful.' —Aerin Lauder

The Rose Premier Collection
AERIN's Rose Premier Collection is a celebration of Aerin's favorite flower, and an exploration of the many expressions of the rose. Rose de Grasse Joyful Bloom is a modern rose fragrance inspired by a dreamy rose garden rich with colorful blooms.
SOME OF OUR FAVOURITE POSTS
#AERINBeauty
Reviews