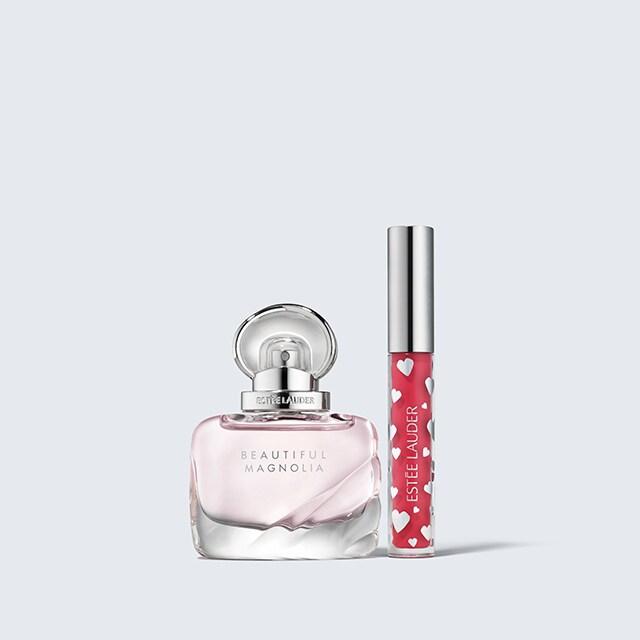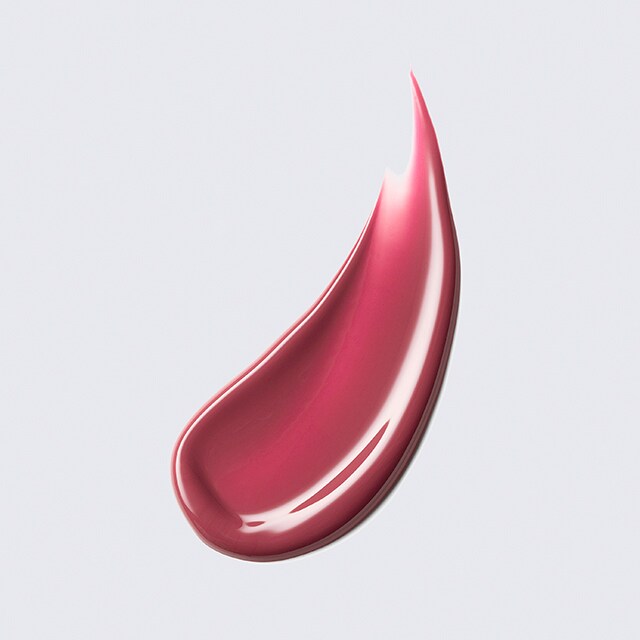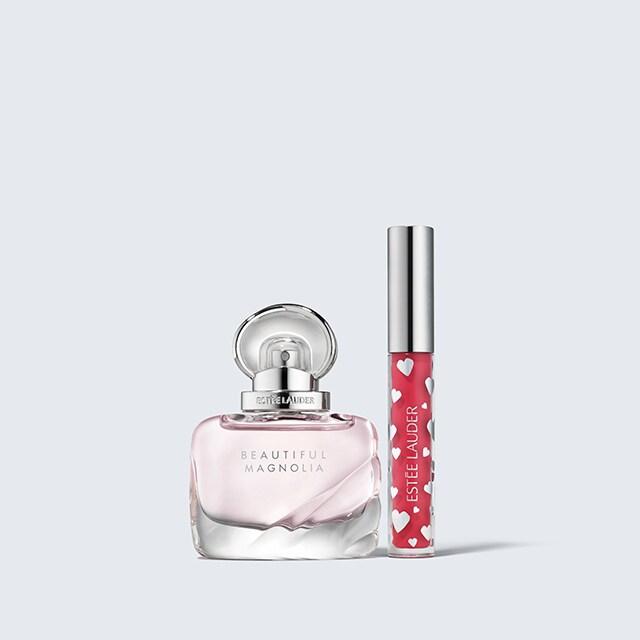 Beautiful Magnolia
Dare to Love Set
2-piece collection including a 30ml Eau de Parfum Spray.
$138.00 Value.

Add to Bag
Product Details
Dare to love this makeup and fragrance duo.
Draw her deeper into a love story, from beginning to end with this hypnotic blend with signature notes of lush Magnolia, solar Gardenia, warm Woods and luminous Musk. Plus, a brilliant, glossy gleam for lips.
Creating a future of beauty together. Please recycle this carton.
Limited-time collection includes:
Beautiful Magnolia Eau de Parfum Spray, full-size (1 oz./30ml)
Limited Edition Lip Gloss, deluxe travel size (.09 oz./2.7ml) in Daring Love (A midtone rose with a neutral undertone)
Notes:
Each note draws you deeper into a love story, from beginning to end.
Dare to Dream:
Magnolia Petals, Maté, Water Lotus
The lightning bolt moment you saw each other for the first time. A sensation like no other. The emotional rush of the magnolia, a symbol of loyalty in love, is balanced with crisp herbaceous Maté and the lush transparency of Water Lotus, as fresh as new love itself.
Dare to Desire:
Magnolia Oil, Solar Gardenia, Turkish Rose
The swirl of contradictory feelings, an explosion of passion, are reflected in the hypnotic nectar-like scent of Magnolia Oil, sensuous and feminine, irresistibly swept away by dazzling notes of Solar Gardenia and deep Turkish Rose.
Dare to Believe:
Cedarwood, Sandalwood, Illumina Musk
Smooth, rich Cedarwood, Sandalwood and Illumina Musk add their warmth, power and sensuality to the breathless instant when, fearlessly, finally and forever, you know they're the one you dare to love.