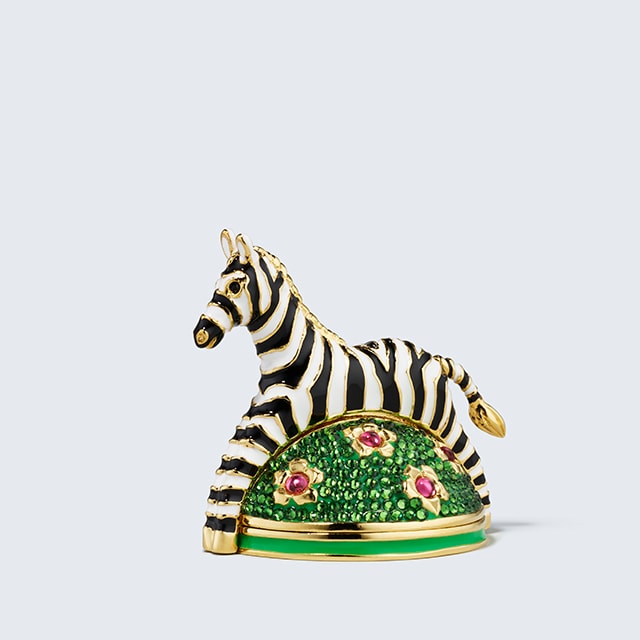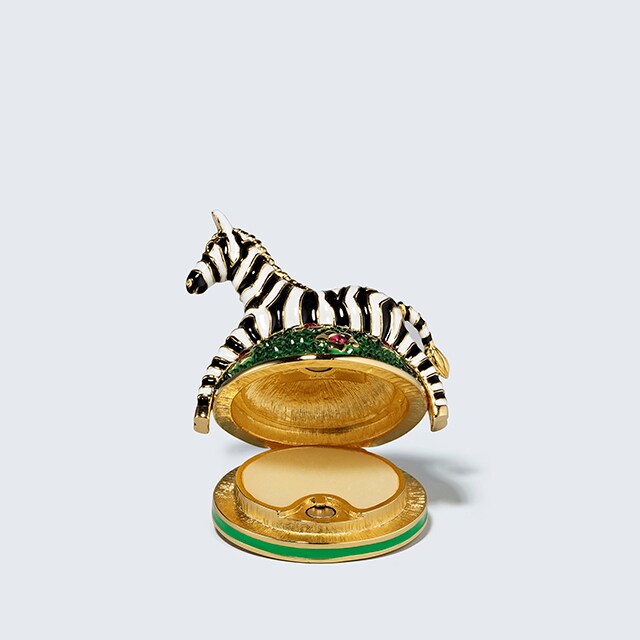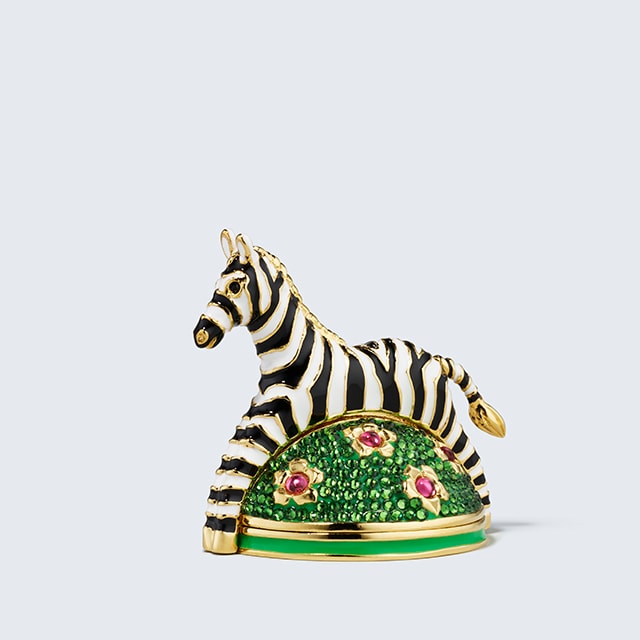 Field of Daydreams
Perfume Compact by Monica Rich Kosann
Collectible Beautiful Eau de Parfum solid perfume compact.
Add to Bag
Product Details
"The earth laughs in flowers."
For the Love of Earth. Every element, an invitation to explore. To rejoice. To revel in the lighthearted and the whimsical. A visual celebration inspired by the boundless beauty the earth tenderly holds within. Intricately designed by luxury jewelry designer and storyteller Monica Rich Kosann.
You'll especially love the charming details, such as the zebra's moving tail.
This limited-edition collectible compact is exquisitely crafted and filled with
Beautiful
solid perfume. A wonderful gift, it arrives in an elegant presentation box. Includes a velvety pouch to keep the compact safe.
Beautiful:
The fragrance of a thousand flowers. A rich blend of notes of Rose, Lily, Tuberose and Orange Flower. Brightened with citrus, warmed by woods.
Top Notes:
Rose, Mandarin, Lily, Tuberose, Marigold
Middle Notes:
Orange Flower, Muguet, Jasmine, Ylang-Ylang
Base Notes:
Sandalwood, Vetiver, Amber