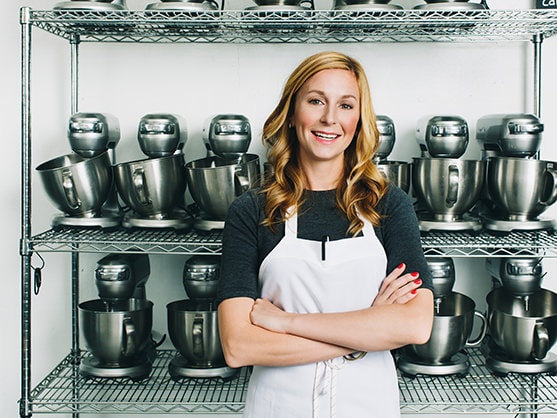 Chef Christina Tosi was slinging sweets long before a career in the kitchen even crossed her mind. "I was raised in a family of women that baked," the Virgina-born Tosi says. "Cooking was always a really essential part of taking care of the home, but because we all had a sweet tooth, baking is where our joy lived."
Her sugar hankering served her well when her after-school baking habit landed her at the French Culinary Institute her senior year of high school. Upon graduating, Tosi followed the traditional course — working as a pastry chef in fancy restaurants like New York's Bouley and WD-50 — before she decided that the formality and precision required just weren't for her. "I am well-studied and I could be this fancy pastry person, but after years of doing it and honing my craft, I realized my heart belonged somewhere more informal, where I could really be creative and not have to take myself so seriously," Tosi explains.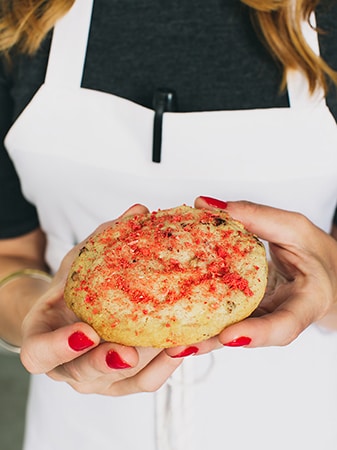 On Skincare: First things first: Tosi does not use face wash. Ever. "I don't even own any," she admits. "I will use a makeup remover wipe to take off my makeup, but other than that just water." What Tosi lacks in face wash, she makes up for with moisturizer. "I use intensive, healing, thick, unscented shea butter on my hands and legs when I get out of the shower. I keep lotion on my desk for my hands, and when I travel I bring gloves to put on my hands after I moisturize," she explains, pointing out that her biggest splurge is typically face moisturizer — and sunscreen, which she is diligent about using because of her fair complexion. On Makeup: "Makeup at work just doesn't make sense" for me, Becerra says of the perils of bringing cosmetics into the hot, chaotic kitchen. Instead, her workday beauty look is all about un-makeup accents, like a tinted lip balm and a glossy lid. "I love putting shea butter or Vaseline around my eyes," she reveals. "It helps them stay moisturized, and I love the way it shimmers." Outside of the office, however, her staples include blush and concealer, and the occasional smoky eye, which she typically applies with a damp, shadow-dipped brush. "If I'm going out, I always do a lip," she says. "I did pinks and reds for a very long time, but now I'm loving Estée Lauder's coral shade Impassioned. It's perfect for summer."
If you're willing to be daring on your lips
you don't really need to do much else.
That's one of my favorite secrets.
She found that opportunity with David Chang. "I really loved his spirit and his drive and his pas-sion, so I thought I'm just going to work for this guy and see how it goes," Tosi says of Chang, the chef and entrepeneur responsible for bringing ramen — and other inventive, Asian-inflected, delights — to the masses via the culinary wonder that is his Momofuko empire. It was a leap of faith that paid off. After starting in a "loosely-based operations capacity," Chang soon trusted Tosi with the task of creating the desserts for his growing restaurant group. A fried apple pie that Tosi devised for Chang's tasting-menu-only, 12-seat restaurant Ko was a turning point in refining her style, she says, which helped bolster her confidence when she took the reins at Chang's sweets-devoted space, Momofuko Milk Bar. (Anyone who has ever indulged in Milk Bar's sweet and salty Crack Pie; its potato chips, pretzels, and graham cracker-packed Compost Cookies; and, of course, its legendary cereal milk ice cream, owes Tosi a debt of gratitude.)
Milk Bar satellite locations in Brooklyn, regular TV appearances, a cult-favorite cookbook and one hugely successful (and gluten-free) cookie collaboration with the supermodel Karlie Kloss under her belt, and Tosi's star continues to rise. This fall, Target will bring her cookie mixes to the mass-es, while the fashion label Band of Outsiders will install a take out Milk Bar window in its flagship Soho store. This Spring, Clarkson Potter will publish her second book called Milk Bar Life.
Tosi's schedule is clearly — indisputably — hectic, and her beauty routine reflects that time crunch. Here, the next-wave pastry chef with a dizzying marathon routine shares her beauty essen-tials, in and out of the kitchen.
On Makeup:
Though a steaming hot kitchen isn't necessarily the best environment for makeup, Tosi finds a way to add a bit of beauty to her baking. "Usually I will wear some blush, and waterproof mas-cara and eyeliner that the humidity doesn't make run, just to sharpen the edges," she says smil-ing. "And I always keep powder, shine-free blotting papers and lipstick in my bag because when I'm actually going into a meeting I can't look like I just came from the kitchen, even though that's a romantic notion." After work hours Tosi only has eyes for one, transformative, lip color: "I have this weird reddish hair so for the longest time I never wore red lipstick, but lately I've been getting into it," she says. "If you're willing to be daring on your lips you don't really need to do much else. That's one of my favorite secrets."
On Hair:
Hair is often an after-thought for Tosi since hers has to be pulled back and off her face as soon as she enters the kitchen. But that doesn't stop her from adding a little luster to her locks. "I will usually at least put a little braid in, or pull it back with a bobby pin," Tosi says, revealing that she keeps a curling iron in the cabinet at her office so she can add a bit of a wave at night! As for her aforementioned "weird reddish hair", it's entirely natural. "I went through a phase as a teenager where I wanted maroon hair like Dolores in the [band] the Cranberries, but my mother said absolutely not," Tosi recalls, laughing. "Somehow, she said it enough times that I never actually dyed my hair and I appreciate it so much more now. It gets super light in the summer and darker in the winter."
On Nails:
"I always keep a nail clipper in every facet of my life because keeping my nails short and hang-nail free is important in a kitchen," Tosi insists. While the department of health's rules mean a no lacquers at work regime, Tosi's young nieces recently got her hooked on all things sparkly, which has become but her off-duty preoccupation of late. "If I know I'm going to be out of the kitchen for a few days I use a glittery polish," she says. As for her toes, they are never without polish. "I always, always wear red."
On Fragrance:
"My mother has a ton of allergies so we were never allowed to wear scent growing up and as a chef I absolutely can't wear it," Tosi admits. "I don't even wear scented deodorant! Fragrance in the kitchen really throws you off balance and messes with your sensory perception." Tosi is a fan of scenting her environment, however, and regularly indulges in candles with food-inspired aromas like cucumber, lemon verbena and mint. At night, Tosi gets her fragrance fix in a less conventional way: "I'm obsessed with the smell of this one anti-humidity spray so I feel like that is my perfume moment," she shares. "Everyone will be like, 'ooh you smell so good,' and I just say, 'It's my hairspray.'"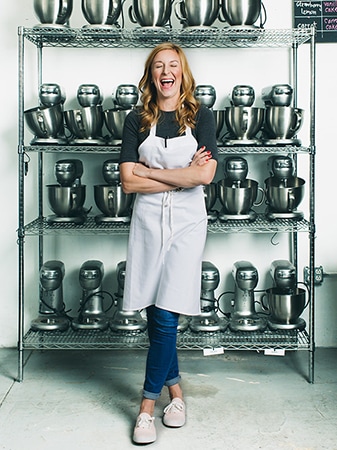 On Pampering Essentials:
For Tosi, regular foot massages are necessary indulgences. "I run a lot, walk everywhere, ride my bike and spend most of my day standing, so my feet are the thing I probably pamper the most," she says. That means weekly deep spa pedicures ("if it doesn't take an hour and a half, they're not doing it right"), often at Pastel, a nail salon near Momofuku Milk Bar's flagship East Village location which was recommended to Tosi by David Chang himself, who happens to be a regular customer (you heard it here first). Besides pedicures, Tosi also treats herself to weekly massages. "I carry a lot of stuff during the day, which means I build up a lot of knots and stress in my back," she says. "I will go for a deep tissue at Great Jones Spa. Chinatown massages are also so good, and if you don't have $250 to spend, you can get the job done for 60 bucks."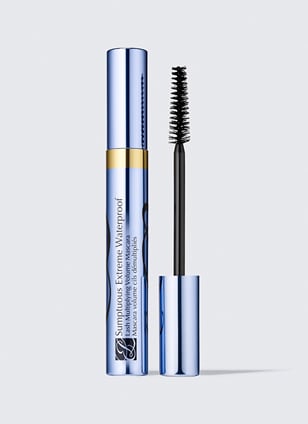 Outrageous Volume. Now in waterproof.
1 shades
New York's queen of sweets, Christina Tosi, talks low-maintenance skincare, off-duty pampering and the one makeup item that stands alone.