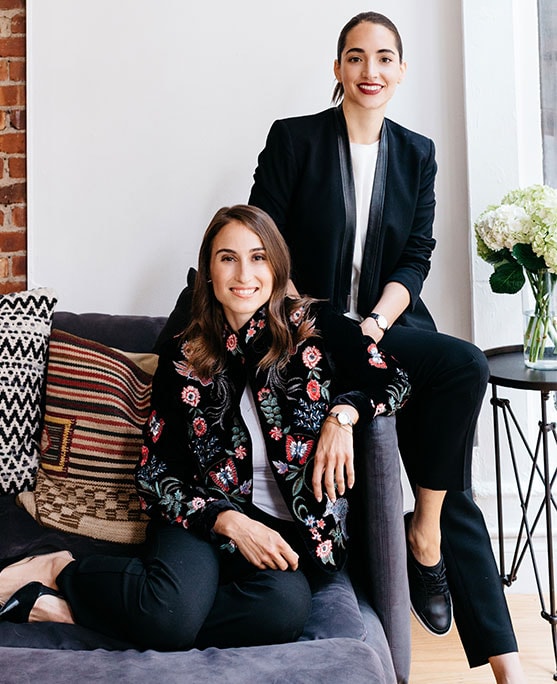 Let's face it: Time is a luxury. We've all got a laundry list of things to do, whether it's shopping for groceries, scrambling to get to the dry cleaner before it closes, or, yes, tackling the pile of laundry itself. And with only 24 hours in a day to get it all done—especially while working full-time, raising a family or both—it's all too easy for things to fall by the wayside.
Enter: Hello Alfred. Literally. The membership app provides a real-life "Alfred" (like the consummate butler from Batman), to pop into your home and take care of everything from washing dishes to shipping packages so that you have time to live your life. The brainchild of co-founders Marcela Sapone and Jessica Beck, Hello Alfred makes the luxury of having a butler or personal assistant accessible for the average person who's just trying to manage everything.
Sapone and Beck met as students at Harvard Business School, and the seed of their Hello Alfred idea really sprang from need. During what they called "Start-Up Lockdown," which was their more practical alternative to spring break on a beach, they instead took the week to flesh out a business idea. "The goal was to build a service system to help ambitious people get the support they need and own the most valuable asset—their time," Sapone explains. From there, the two got cracking, and, within a year, built out their business model and began hiring employees. "You can sit in a room as much as you like and discuss what people will think, but if no one outside your team has tried it, you really don't know much," Beck says.
Natural glow comes from taking care of yourself and having a great skincare regimen.
That was three years ago. This past year, Hello Alfred expanded beyond individual clients to partner with residential developers throughout six U.S. cities, becoming the exclusive provider of customized concierge service across all of the developers' properties. With such a booming enterprise, Sapone and Beck are walking advertisements for their company's services. So when their Alfreds help cut down their to-do lists, how do the entrepreneurs spend their time?
"I start my morning meditating and heading to a yoga class," Sapone says. "It's important for me to start my day from a balanced perspective. I try to end my days with either dinner or drinks with friends; it's nice to have time with friends from other industries to expand your focus from the direction you spend most of your time thinking about."
And when it comes to looking the part of a boss, both women have their routines down pat. "I like to keep a fresh face with minimal makeup—natural glow comes from taking care of yourself and having a great skincare regimen," Beck says. "I always drink a large glass of water and use the Advanced Night Repair serum at night before bed." Adds Sapone: "Hello Alfred is a start-up culture—everyone brings their own sense of identity, and for me, I like to stay true to that regardless of the environment I'm in. I keep Pure Color Envy Sculpting Lipstick on my desk [Editor's note: Here, she's wearing Pure Color Envy Sculpting Lipstick in Boldface.]—it goes with my look whether I'm in a presentation with investors, or having a team lunch on our roof."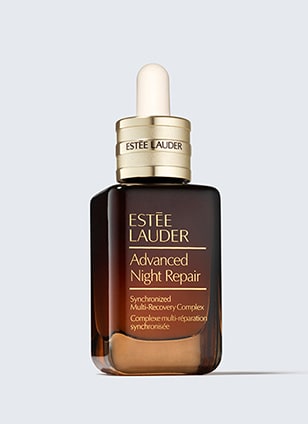 7 serums in 1: fight the look of multiple signs of aging.
Innovative mask with exclusive repair technology.