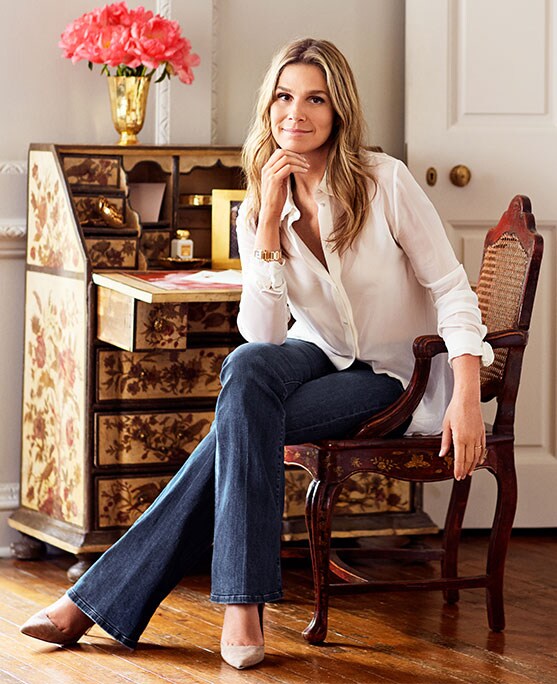 "My grandmother, Estée Lauder, was an amazing woman who played an influential role in so many aspects of my life. At a time when most women of her generation did not even work outside the home, Estée was an entrepreneur building a global beauty company and personally introducing her products to as many women as possible.
Women's History Month is the perfect time to reflect on Estée's accomplishments. As a wife, mother and entrepreneur myself, I am eternally grateful for Estée's inspiration.
Growing up, I was very close to my grandmother. She insisted we call her 'Estée,' never 'grandma.' One of the first times I saw Estée in action was at the age of 12 or 13, when I went with her to the Estée Lauder counter at Harrods in London. I saw firsthand the admiration and respect she received from all the beauty advisors, counter managers and customers. She would talk about her products, and demonstrate how to use them. She would act as makeup artist, applying a full look on her customers from a new makeup collection. I learned so much from watching her, especially the importance of connecting with customers.
Today, I make it a point to stop by the stores and counters where AERIN Beauty products are sold, to speak with the team and customers. And I enjoy a benefit my grandmother did not have—being able to connect with women through social media and share my love for fragrances and all things beauty. Instagram is my favorite platform. You can follow me @Aerin.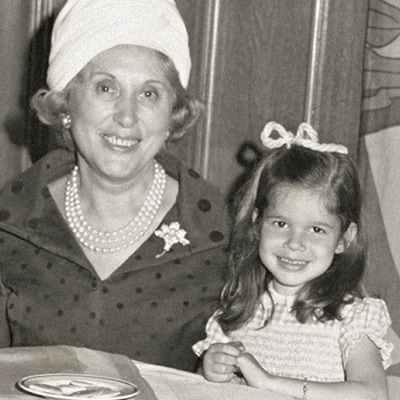 If Estée were alive today, she would be all over channels like Instagram and Pinterest. After all, she truly understood the power of women as 'influencers.' Her famous motto 'Telephone, Telegraph, Tell-A-Woman' is all about sharing adventures and discoveries. I can just imagine her at influencer events, demonstrating products and taking the best selfies.
When women ask me about the keys to success in business, I often say: Stay focused—develop your idea and stick with it. Next, be true to your brand. Don't stray from who you are, chasing the latest fad, if it doesn't connect with your original story. For example, when black packaging became fashionable, it just wasn't right for our feminine and floral-inspired products.
Lastly, finding a great mentor is so important. When I started working at the company after university, my first mentor was Jane Hertzmark Hudis. I learned so much from her, and still do, as both of our careers and lives continue to evolve.
I am grateful to the strong, smart and generous women who guided me on my path. It's important for me to honor them by paying it forward."
Story and images courtesy of elcompanies.com.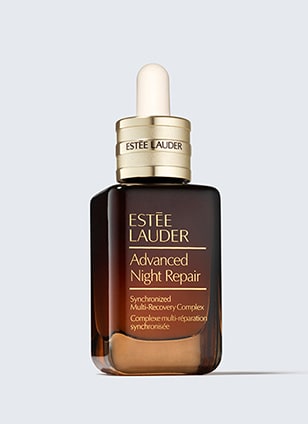 7 serums in 1: fight the look of multiple signs of aging.