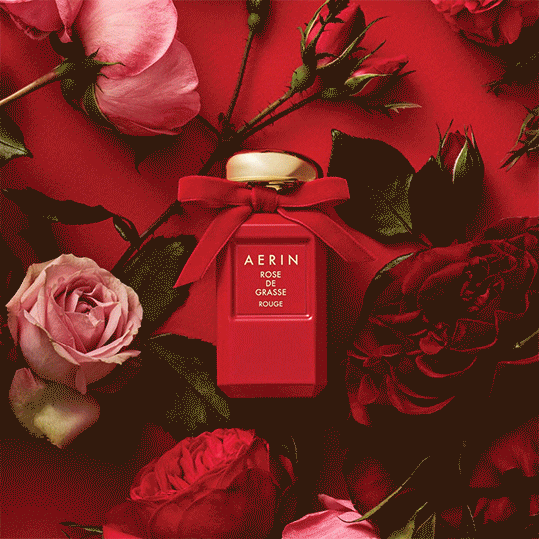 A crisp white blossom. A soft, unfurling bloom. A dewy, fresh bud. The rose reveals itself in an abun-dance of colors, shapes, fragrances and meanings. From pink and dreamy to elegant and modern, the AERIN Rose Premier Collection has a fragrance for every personality and style. Discover the rose fragrance that's best for you.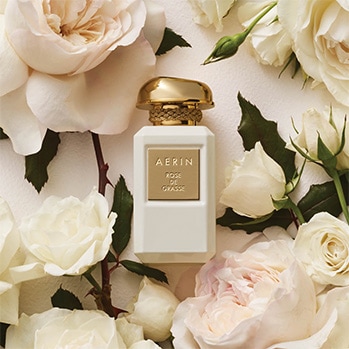 For A Classic Sense of Style: Rose de Grasse
"I've always been inspired by the timeless beauty of roses," says Aerin. "Rose de Grasse represents the most rare and special of these flowers." With notes of the rare, hundred-petalled Rose Centifolia at the heart of the scent, Rose de Grasse is for someone who is just as comfortable in an evening gown as she is in jeans and a crisp button down.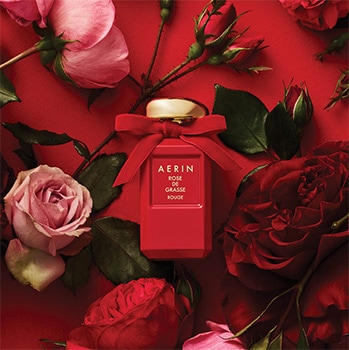 For A Bold Sense of Style: Rose de Grasse Rouge
"Rose de Grasse Rouge is a true celebration of the rose, which is a constant source of inspiration for me," says Aerin. It captures the voluminous warmth and vitality of a perfect red rose, freshly cut from the gar-den. Sensual and bold. It's a scent for someone whose wardrobe is full of just as much vintage as design-er pieces, full of color and distinction.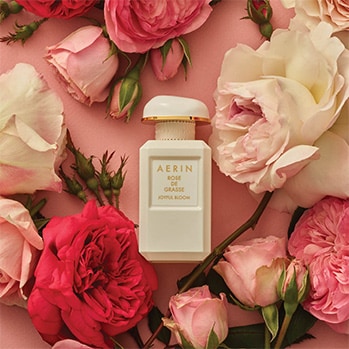 For a Colorful Sense of Style: Rose de Grasse Joyful Bloom
"Rose de Grasse Joyful Bloom is a modern rose in full bloom—exuberant, vibrant and colorful," says Aerin. With notes of lush pink Indian Rose and rare Rose Centifolia, it's perfect for someone whose personal style is colorful and chic—unafraid to express a sense of self through an exquisite match of styles and colors.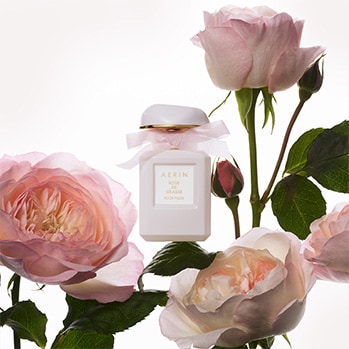 For a Spirited Sense of Style: Rose de Grasse Pour Filles
Rose de Grasse Pour Filles exudes the freshness and charm of youth. "I was introduced to the world of fragrance by my grandmother," says Aerin. "It inspired me to create a perfume that could be gifted to a young girl as her first scent." Notes of Fresh Rose, Pear and Soft Musk match the optimistic fashion vi-sion of someone with a playful, flowy and whimsical sense of style.
Want more AERIN scents in your collection? Use the AERIN Fragrance Finder to discover more.