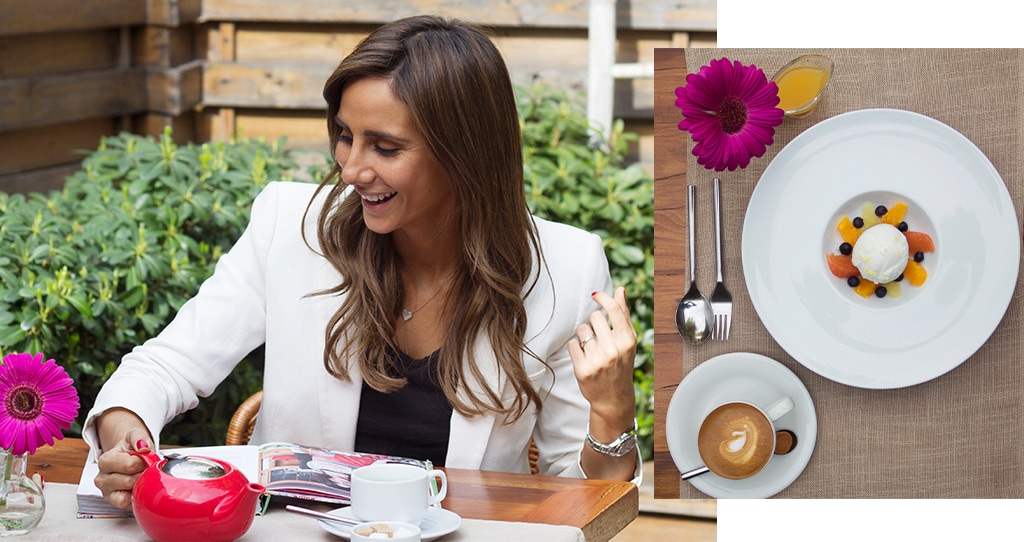 Few holiday escape venues offer the triple threat of city sightseeing, skiing and a sandy shore. But Santiago is the urban embodiment of location, location, location: the Chilean capital is a mere 30 minutes from the country's main skiing centers, but is also just 1.5 hours from the beach. Viña del Mar native Maria Paz Blanco has lived in Santiago for the past 8 years. The Effortless Chic blogger is a psychologist in addition to an image consultant, personal shopper and fashion stylist. The mom of two's sound advice and less-is-more aesthetic has caught the attention of nearly 23,000 Instagram followers. "For me, one of the great advantages [of living in Santiago] is that even though you deal with the craziness and traffic of a big city, there are still many places where you can have that 'small town' lifestyle," she explains. "In my neighborhood, Vitacura, you find little charming cafés and most everything is walking distance." The Estée Edit tapped the savvy style scribe to share her favorite Santiago venues.
I am very classic when it comes to my nails
Leonida's
Ombré hair is very trendy in Santiago. I met Leonida's owner Gonzalo through word of mouth. Gonzalo and his team are master hair colorists who have the ability to create new shades while always ensuring the hair is cared for. I've been blonde, but I always return to my natural dark brown hair hue. I currently have low-maintenance highlights to brighten up my color. I cut the ends of my hair at home. I used to have really long hair and my medium-length haircut feels more comfortable and manageable. Girardi 1348 Barrio Italia, Providencia; +56-2-2504 8976
La Vega
La Vega is one of the best places in the city to find fresh fruits and vegetables. They offer delicious produce items and distribute them to restaurants and supermarkets. I love to go on Saturday mornings with my kids so they can see and feel the smell of fresh fruits and flowers. You can see the trucks being unloaded and the produce placed in various market stalls. The vendors take the time to serve you with a smile and provide a lovely experience. Corner of Nueva Rengifo & López de Bello, Santiago;
Quinoa
In Chile, health awareness is growing and Quinoa has become a top pick of healthy food lovers. The place is really cozy: fresh flowers, lots of white wood and a little terrace make you feel right at home. I go during the week for business meetings or lunch with friends. I also enjoy alone time there while having lunch and reading a magazine or answering email. Though I'm neither vegetarian nor vegan, I believe we are what we eat. I enjoy healthy food—vegetable soup and salad, red meat just once a week. Luis Pasteur 5393 Vitacura, Santiago 7630186; +56-2-9540283
Entremanos y Pies
I am very classic when it comes to my nails. Mine are naturally oval and elongated, so I don't apply fake ones. For polish, I stick to three colors: nude, navy blue or classic red. I go to this cute place a few blocks from my house once a week. There, I read my favorite magazines and have time to relax. Avenida Américo Vespucio Norte, 2515, Vitacura, Santiago; +56-2-2228-4822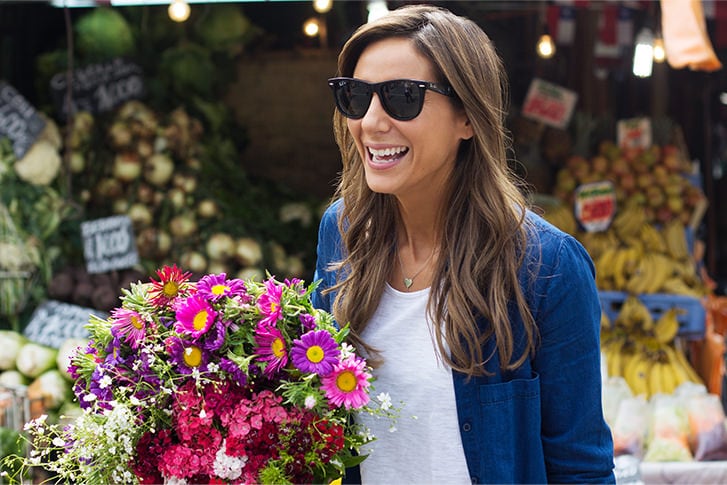 I believe we are what we eat
Clínica Lo Arcaya and Clínica MOE
I like to go to two places for facials. I get a laser treatment called baby face at Clínica Lo Arcaya twice a year to diminish pores and give a lasting glow. At Clínica MOE, I get a facial cleansing and sometimes glycolic acid or vitamin C masks. Clínica Lo Arcaya: Calle lo Arcaya 2830, Vitacura, Santiago, Región Metropolitana; +56-2-2218-6722. Clínica MOE: Avenida Las Condes 10373, oficina 69, Las Condes, Santiago Oriente; +56-2-2243-0676
Body Pump
When I have time, I love to work out, liberate and recharge. I go to the gym or run as often as I can. A few years ago I discovered Body Pump, a class that mixes cardio workouts with toning exercises and I love it! You feel you take your body to its limit, but you realize you can always give more. Bandera 101, Piso 4, Santiago; +56-2-2964-7000
Balthus Spa
Balthus Spa is a wellness center where I also work out. It is one of the most beautiful gyms in Santiago, with an exquisite pool and wonderful hydrotherapy circuits. Here, I enjoy a relaxation massage at least twice a month. During the hour, I disconnect completely from the world and take a little time for myself. Monseñor Escrivá de Balaguer 5970, Vitacura, Santiago; +56-2-2410-1411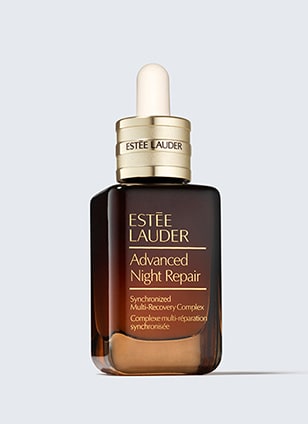 7 serums in 1: fight the look of multiple signs of aging.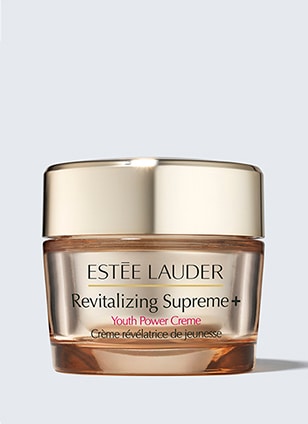 Rich multi-action creme: Firming, lifting, radiance.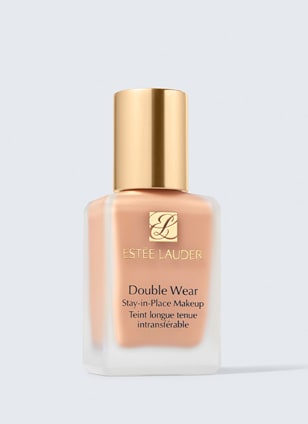 24-hour wear. Flawless, natural, matte foundation.
57 shades