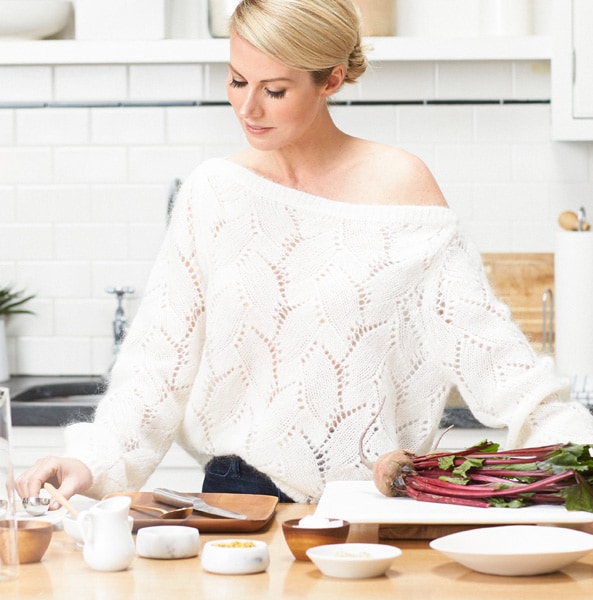 If you're a regular Estée Stories reader, you already know that a solid skincare routine is the foundation of a radiant complexion. The other crucial component? What you put on your plate.
Dana James, a triple-certified nutritionist and cognitive behavioral therapist, has dedicated her career to exactly that. "I went into nutrition because I was interested in how food influences the skin," says James, who was dealing with her own complexion woes at the time. After discovering it was easy to eat for better-looking skin, she got to work educating others.
James, who describes herself as a nutritionist with a background in psychology and therapy, is the founder of Food Coach NYC, a successful practice she runs with over 3,000 clients. She's also the brains behind The Archetype Diet (and authored a book by the same name), which details four diet models based on eating habits, body type and where a person sources their self-worth: through success and achievement (The Wonder Woman), from their body (The Femme Fatale), from being unique (The Ethereal) and from making others happy (The Nurturer). "I often say I am reprogramming thoughts and behaviors—specifically those that relate to stress and weight," explains James. So how does she destress after a busy week?
"I do a lot of things," says James. "I meditate. I do breathwork. I connect with friends. I work with energy healers once a week. I take herbs." And maybe most importantly, "I eat well."
Inspired by our Resilience Multi-Effect Tri-Peptide Face and Neck Creme, James shows us how to make a Multi-Benefit Beauty Smoothie loaded with good-for-you ingredients.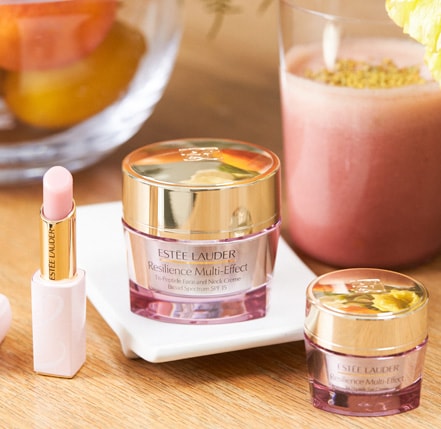 I went into nutrition because I was interested in how food influences the skin.
The Recipe: Multi-Benefit Beauty Smoothie
"The reason I chose beets and blood oranges is because these superfoods have amazing nutritional value," says James. Also crucial to the smoothie are stimulating spices like the cardamom, cinnamon and nutmeg. James selected coconut oil because it's well known for its skin-loving benefits. Once your smoothie is blended, sprinkle it with bee pollen, says James. "It's rich in B vitamins. Drink up!"
The Ingredients:
2 blood oranges, peeled and torn into segments
1 medium beet, raw or cooked
10 oz almond milk
2 tbsp collagen protein powder
1 tsp raw honey
1 tsp coconut oil
½ tsp ground cinnamon
¼ tsp sea salt
pinch ground cardamom
pinch ground nutmeg
squeeze of lime juice
ice
bee pollen (sprinkled on top to serve)
Blend all ingredients together and drink immediately.
Intensely nourishing, for radiant, plumped, supple skin.
Intensely nourishing, for firmer, less-lined looking eyes.