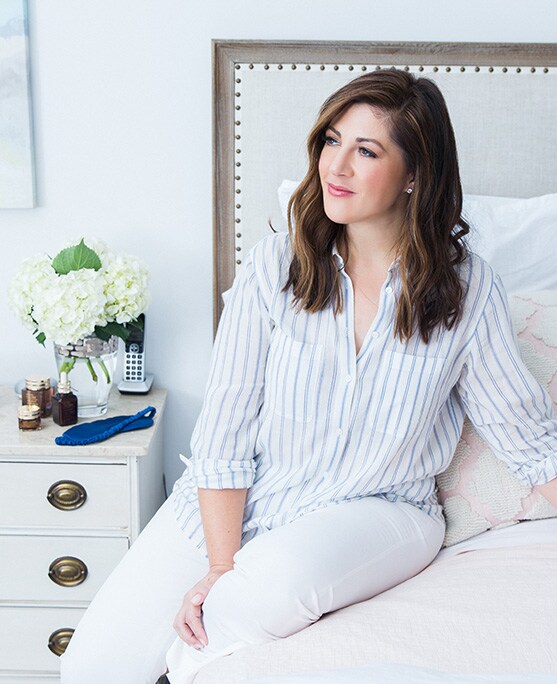 Did you know you have secret plans on December 21? Check your calendar and you'll see it marked in fine print: "Winter Solstice." As the shortest day and the longest night of the year, there's a perk to this prolonged evening. Think of it as the ideal time to start repairing and rejuvenating your skin's appearance overnight (like with our #1 serum, Advanced Night Repair, a powerful nighttime renewal treatment for radiant, youthful-looking skin).
Since it's a Friday night in the middle of the holidays, we realize you might be raising those well-groomed eyebrows of yours at the thought of getting as much rest as possible instead of partying all night long—but hear us out. Or rather, let us introduce you to Arlyn Davich, President and General Manager of Allswell, a new-ish, luxe-meets-affordable mattress and bedding company. Not only does Davich have her pulse on all-things-sleep, she has an authentic knack for making the most of her days (and nights, naturally).
"I truly believe that every day should be extraordinary, and it's the lens through which I go about my life," Davich says. "From small things like always putting a lime wedge in my water to getting a quick massage on the way home from work, I look for ways to live my best life each and every day."
Sometimes, this means lingering a little longer in your bedroom. "Staying in and self-care is the new going out," Davich says. "People are investing in making their home their sanctuary and then spending more time there."
In the spirit of the Winter Solstice, we asked Davich for her expert tips on achieving a solid night's sleep. Of course, as an entrepreneurial powerhouse, we were also treated to Davich's business insights and daytime inspirations. Learn how she makes the most of her waking hours—and how to give it a rest, too.
What are your favorite tips for getting a great night's rest?
Temperature regulation is the biggest hindrance to a good night's sleep, so I like to make my bed in layers: top sheet, coverlet or blanket (which I swap out seasonally) and then a duvet. And then, of course, I have different weight pajamas for different seasons. Also, I'm a big fan of spritzing my pillow with rosewater, lavender, or another calming scent right before washing up so it feels like someone else did the turndown service when I come back.
How do you unwind immediately before going to sleep?
I put my phone away at least an hour before bed. Once it's tucked into its charging station for the night, I usually watch some mindless reality TV with a cup of peppermint tea.
What is your bedtime beauty routine?
Most nights I keep it pretty simple with face wash and a moisturizer, but I like to do a moisturizing face mask on occasion. In the winter, I'll mix in a light face oil into my moisturizer.
Can you share how your company's name, Allswell, is related to sleep?
In talking to dozens of women before our launch, almost all of them mentioned the mental checklist that they go through when their heads hit the pillow. They spoke of that rare feeling when the stars align, everything is checked off the list and all is well—or "Allswell."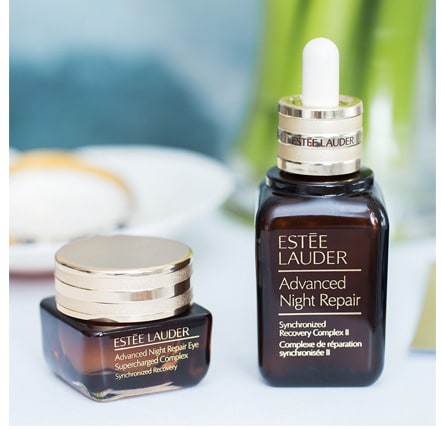 I truly believe that every day should be extraordinary, and it's the lens through which I go about my life
What's your typical work day like?
On my best days, I wake up at 6 a.m., head to Jack's Stir Brew Coffee for an iced coffee and some inbox clearing, then a workout with a friend, and then I land at my desk at 9:15 a.m. As President/GM, I get to have my hand in each aspect of the business, from the product development to the creative to the technology to the customer service and analytics—so there's a lot of gear-switching throughout the day. My team, aside from being incredible at what they do, are absolutely hilarious, so laughter is a big part of every day. Oh, and food. Lunch is a hot topic until we have it, and then the conversation shifts to dinner.
What do you love most about what you do?
I love seeing a kernel of an idea turn into a reality. I'm a creative person trapped in the body of someone who isn't artistic, so it's very gratifying to create something beautiful and useful, whether it be a store concept or a new mattress.
You are known for being a great presenter. What are your tips for commanding and owning a room?
I think the key to any communication is understanding what your audience is curious about and tailoring your message to their needs and wants. And then remembering that the content of what you say is worthless unless people are paying attention. So, figure out a way to pique people's interest right out of the gate.
Any important lessons that have stayed with you for many years?
I used to fear failure, but now I wear my failures as a badge of honor. I feel so much wiser for the mistakes I've made and how I've found a path through them.
What has influenced your career the most?
Until business school, I thought an entrepreneur was someone who had an idea and started a business. But at Columbia University, I learned that you could foster an entrepreneurial mindset and in turn put yourself in the path of new ideas and in a position to create and scale new ventures. It was and still is an empowering realization for me. I think of myself as an entrepreneur in everything I do, in and outside the office.
What advice would you give to other women looking to start a business?
Talk about your "hypothetical" business in the present tense. Even when you are in the very early stages of thinking through the idea, you are creating. And talking about it—finding the vocabulary to describe it to other people and seeing how they respond&is a critical part of the creative process.
How does beauty tie into your professional life?
One of my favorite parts of my day is my morning makeup ritual. I sit at my vanity, listen to music and spend a few minutes thinking about my priorities for the day while putting on my makeup. I feel more prepared for the day when I spend those extra five minutes.
What's your current approach to makeup and what would we find if we open your medicine cabinet?
I recently started using tinted moisturizer, three people in one day told me that I looked younger. But when I find a product I love, I buy it in multiples. So you'll find two or three of my key makeup and skincare staples.
What do you do when you want to pamper yourself or indulge in a beauty boost?
I love a moisturizing sheet mask and sometimes, in the summer, I'll put frozen cucumbers over my eyes.
Who do you follow on Instagram and why?
To get inspired, I follow a lot of interior designers. Becki Owens (@beckiowens), Domino (@dominomag) and Athena Calderone (@eyeswoon) are among my favorites.
What makes you happiest?
It sounds cliché, but I'm happiest when I'm surrounded by my family and friends. Being with them with good food and wine in a beautiful place is probably my ultimate happiness.
Quick-fire bedtime round:
Bedtime: 10 p.m.
Sound machine? No
Eye mask? No
Hair, down or up? Up
Preferred sleeping position: Stomach
Morning or evening workout? Morning
Love or hate top sheets? Love
Wake-up time: 6 a.m.
The first thing you think of when you wake up: Iced coffee, 365 days a year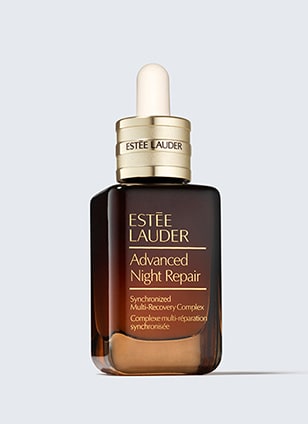 7 serums in 1: fight the look of multiple signs of aging.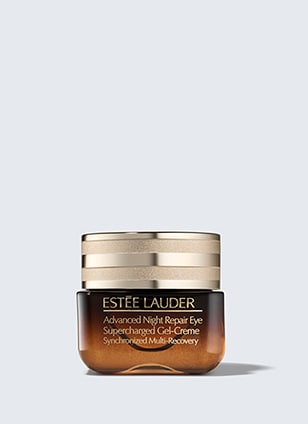 NEW!
Our best eye cream, for dark circles, lines, more.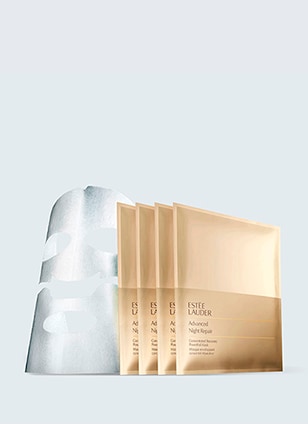 Innovative mask with exclusive repair technology.