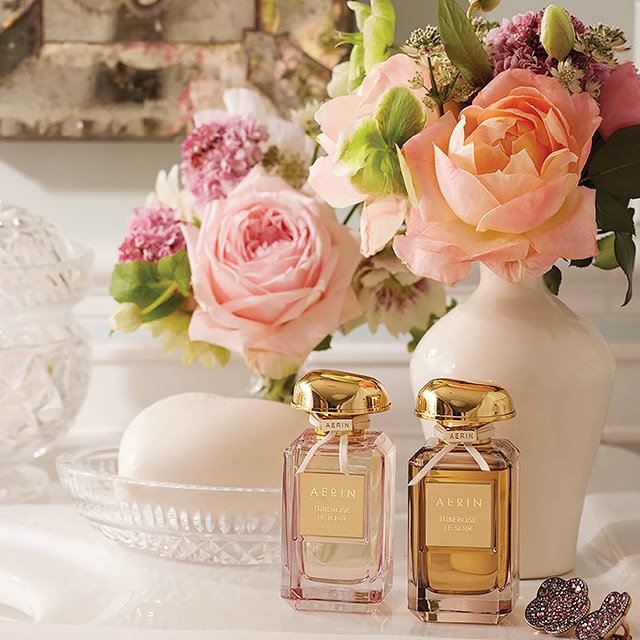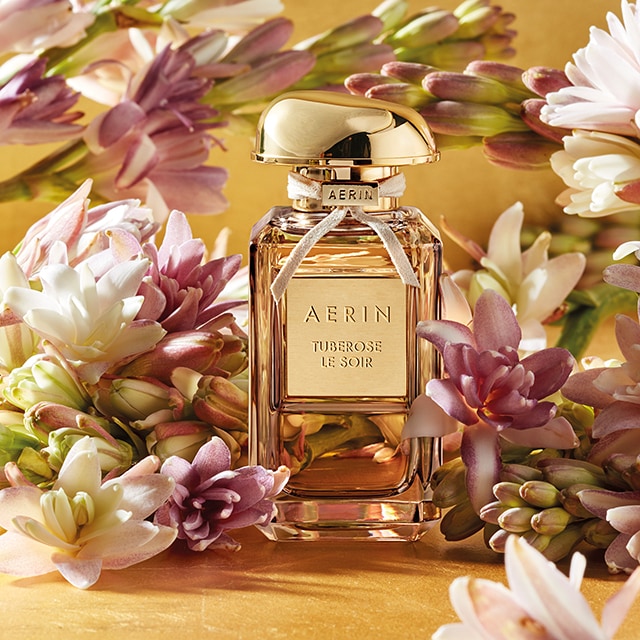 AERIN Tuberose Le Soir
Parfum
Rich Floral. Sensual. Enveloping.
Add to Bag
Product Details
The Scent Story
An enveloping sunset over a field of silky tuberose flowers in India. The scent of fresh white flowers and Tuberose blend with notes of rich Amber and sensual Sandalwood capturing the elegant power and rich hues of a deep and setting sun.

Aerin's Inspiration
"In India, the fully opened petals of the tuberose flower are harvested only at sunset. I was fascinated to experience how the fragrance changed, becoming increasingly rich. Tuberose le Soir captures the elegance of Sandalwood, blended with warm and sparkling notes to enhance its brilliance." --Aerin Lauder

The Premier Collection
The AERIN Premier Collection is the ultimate expression of the perfumer's art. Inspired by beautiful global destinations that hold special meaning for Aerin, each Parfum is composed of magnificent flowers and rare essences gently extracted with the timeless art of distillation. Tuberose le Soir is a rich floral sandalwood perfume inspired by the deep pink rays of sunset over the tuberose fields of India.
SOME OF OUR FAVOURITE POSTS
#AERINBeauty
Reviews