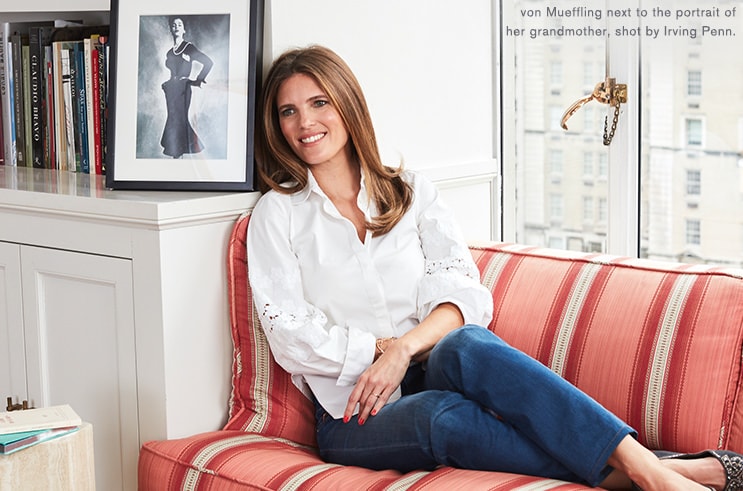 Clémence von Mueffling has beauty in her blood. A born-and-raised Parisian, she was already at an advantage having come of age in the global epicenter of all things beauty. Add to that her mother and grandmother, who were both former beauty editors at the prestigious French Vogue. Top it off with stints at a variety of esteemed beauty brands and a background in beauty journalism, and you've got a consummate beauty professional. How else can we say it? This woman knows our industry.
Not only that, but von Mueffling has a longstanding history with Estée Lauder, both the woman and the brand. Her mother met Estée many times at events in New York and Paris (you can see them in a photo together, below), and had von Mueffling wearing one of our classic parfums, Estée, as early as age 13. (That didn't quite go over so well at camp that summer, but we'll let her explain that in her own words.)
What is your first beauty memory?
Going to French Vogue's offices in Paris, when my mother was a beauty editor. I remember so well the first time that I went with her and discovered her desk full of beauty products and perfume bottles.
How old were you when you used your first beauty product? What was it?
At the age of 13, my parents sent me to the United States to learn English at a summer camp. My mother had packed me some body creams from French brands, as well as a bottle of Estée. Though I loved them, once I arrived at the camp I quickly realized that those products were not appropriate at all! I kept them in my suitcase until I came back home a month later.
What inspired you to launch your blog, Beauty and Well Being? What drove your decision to have wellness be a part of it?
After working in the beauty industry for years, I joined a magazine as a beauty journalist. I learned a lot from all of these experiences, but felt that there was something missing. I have always wanted to bring useful beauty and wellness advice to women in a forum where all ages would feel included, not just the youth. Bringing the wellness aspect to it felt very natural, as I believe that how we eat, exercise, sleep, etc. has such a strong impact on how we look.
Let's talk about that elusive French girl look. What do you see as the biggest difference between French and American women and their respective beauty approaches?
It is true that French and American women have different approaches. I find that in America it is more about getting flawless skin. In France, the skin does not have to be flawless, but rather it needs to have a glow and look very natural. Wrinkles are less important compared to the overall health of the skin.
What is the one thing you wish American women understood about French beauty?
That healthy skin does not come easy. It requires dedication. Start with gentle cleansing every night (no matter how late you go to bed!). Avoid harsh treatments, such as thick scrubs or dermabrasion. Find a skincare regimen that suits your skin's needs. And, finally, accept that skin does not have to be flawless to be beautiful.
And vice versa: Is there one thing you wish French women understood about American beauty?
Exercise is so important to keeping a healthy body. The mobility and flexibility one gets from exercising definitely makes women I have met in New York look not only more beautiful, but also much younger!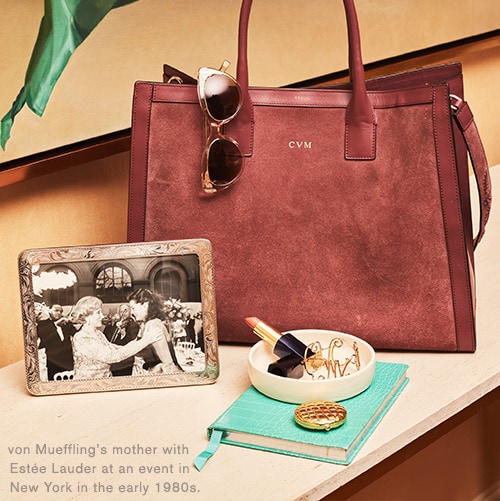 What is your own beauty routine like?
In the morning, after toning my skin, I add a moisturizer adapted to my needs. A richer one for the winter or a lighter one with SPF for the summer. I recently discovered the Revitalizing Supreme + Wake-Up Balm, and I am completely in love with it. For a natural look on weekends, I just wear that with a touch of blush, but for a more sophisticated look I mix it with my Estée Lauder foundation and it creates the perfect texture and shade.
At night, I always double-cleanse my skin with a gentle cleansing milk and/or cleansing oil. I finish with a toner and a spritz of thermal water. When my skin feels tired and dry, I apply a few drops of Advanced Night Repair on my face, neck and décolleté, and it helps my skin recover and look fresh and toned the next morning.
On special occasions, I use the Advanced Night Repair Concentrated Recovery PowerFoil Mask. This is the perfect skincare product for a visible coup d'éclat, or glow. And since they come in single packets, it is so easy to pack one in my suitcase on holidays.
In my handbag, I always carry Pure Color Envy Hi-Lustre Lipstick in Nude Reveal. The shade is so feminine, yet very discreet and subtle.
Finally, I never leave the house without perfume. For summer days I wear AERIN Mediterranean Honeysuckle.
You have generations of family beauty wisdom to pass down. What are the most important lessons you've learned…
From your mother:
To never touch my eyebrows myself, and to never leave the house without perfume!
From your grandmother:
To always maintain your beauty routine, whether you are 20 or over 80! This can mean a good pedicure or a facial.
For yourself:
How face massages are so effective—they really tone the skin and help achieve that natural glow.
And what will you be sure to teach your daughter?
To be careful with the sun, but to enjoy it as well, and to be careful about certain trends. Oh, and to ask me for beauty advice!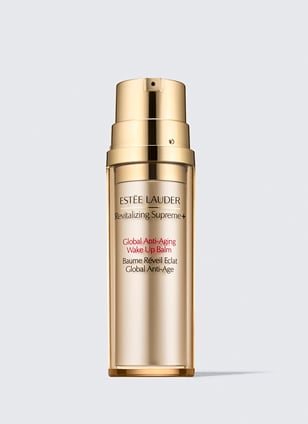 Instant radiance. Anti-aging. Brightening.
Innovative mask with exclusive repair technology.