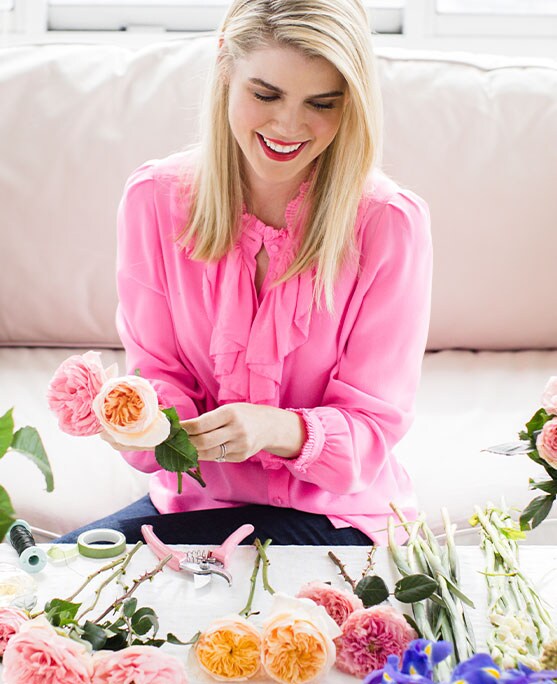 Picture this: It's the mid-1990s, and eight-year-old Christy Doramus—equipped with a spray bottle of water and gardenia petals plucked from her mother's garden—is attempting to make her own perfume.
"It's such a good memory," Doramus shares. "Gardenias will always remind me of my mom. We had a lot of flowers in my yard when I was growing up, and my mother loved them."
It's the kind of mental image that is both endearing and telling...the adult Doramus is right in line with her childhood self, now a Creative Consultant and Event Floral Designer who first found blooming success as the go-to flower crown queen. Meanwhile, cheering for her from the sidelines is her mom—who most certainly influenced her daughter's natural interest in creating art from flowers.
"I loved the flowers from back home so much that my mom has actually tried to replant them and bring them to me in NYC," Doramus says. "She even brought our Southern Magnolia trees and the gardenias from Louisiana!"
With Mother's Day right around the corner, we found it fitting to ask the @ChristysGarden influencer to compose an exclusive bouquet for Estée Stories. (After all, one in three Americans give flowers or plants on Mother's Day!) Drawing inspiration from the notes in our Beautiful Belle Eau de Parfum Spray, Doramus's creation features Juliet garden roses, tuberose—and gardenias, of course. "I normally wouldn't put those blooms together," Doramus reveals. "But when I did, I was like, 'Wow this is really beautiful and unexpected!'"
Speaking of imagining things: They say that little girls with dreams become women with vision. Here, find out more about the woman who went from mama's flower child to NYC entrepreneur.
You had a past life in PR before going out on your own. What was that like for you?
I absolutely loved my job! I really liked PR, and I am still very involved in it in a lot of ways. As a beauty publicist for about six years, I got to work with all sizes of brands and do a variety of projects, whether it was backstage makeup at a fashion show or really big product launches.
What I liked most about my job was that I got to meet so many people. Even at age 22, I got to sit in meetings with presidents of companies. That's what's cool about PR: you get to work with a lot of the brains behind the operations.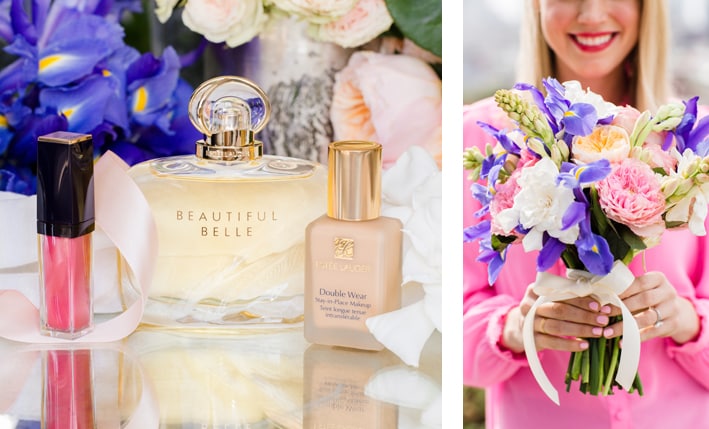 So how did you wind up as a creative consultant with a focus on flowers?
When we would do events at my PR job, I was always helping with flower arrangements and the visual aspect of presenting the products. This was a hobby for me, too—in my spare time, I would do things like try to make a flower crown from some blooms and dental floss and then post it to Instagram. Coincidentally, in 2014, we had a client asking for flower crowns but we couldn't find anyone who made them. So, eventually I said I would do it. But I had no idea how long it would take me to do 120 flower crowns for a major apparel company; I was like, "What was I thinking?!"
It was amazing, though. Everyone walked out of the event wearing flower crowns. Soon after that, I started getting orders on the side because an editor friend posted a story about me. So there I was, in my living room with a bunch of flowers in my lap, trying to figure out how to run a business...while I still had my full-time PR job!
What finally made you take the leap to full-time entrepreneur?
I did it on the side for 8 to 12 months before I had enough business to transition it to a full-time thing. It took me a year to get comfortable with that idea, anyway. I didn't want to leave my job, but I also had a lot of support from my boss. We knew that I had found this special thing that was really interesting to me that would also let me still work with the clients. It was an accidental business, but just what I needed, too.
The flower industry is competitive, though. How did you get your footing?
I don't believe in directions. In my life, the only way I learn is by falling on my face and learning from my mistakes, as opposed to being told how to do something.
Like for the flower crowns, which were my main business for a while, I didn't believe in looking it up. So I made it up as I went, and I even wound up writing a book on flower crowns. Flower crowns led me to work with a lot of wonderful people. I'm now most passionate about doing floral design for events, and I'm all about bringing flowers off the table and onto the ceiling, the wall, and so on. I'd love to do an entire ceiling filled with hanging flowers.
Beautiful things must always be on your brain! What's your personal beauty routine like?
I don't wear a lot of makeup, but I always do brows and a bold lip. For skincare, I am really obsessing over the Advanced Night Repair serum and Advanced Night Repair Eye Supercharged Gel-Creme—they are now both part of my daily skincare regimen before bed.
Who inspires you?
Well, first of all, I was so excited to create this bouquet for Estée Lauder. It's a brand that I've always looked to for inspiration in the beauty space and styling! I'm also really inspired by female entrepreneurs. One of my clients is Drew Barrymore and she's such a huge inspiration as a businesswoman. I think she's the ultimate influence.
If you could do anything else professionally—that you haven't done before—what would you love to do?
Maybe interior design, which I love. It's like psychology in a way because it seems like you have to really understand other people.
What's your advice for other young women?
When I first moved to New York, I was 21 and I had no money. But every Saturday, I would treat myself to a $10 manicure and a $10 bunch of flowers. I was like, "Okay! Regardless of whatever else I have going on, this will be my special treat!" So, I would get my nails done and get my flowers and arrange them in my apartment. This little weekly ritual always made me feel more put together and able to take things on. My point: Find what works for you and what can make you feel like you got this. When you do, it can really go a long way.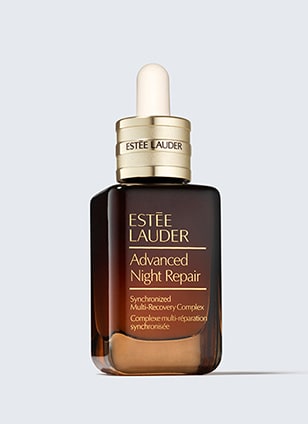 7 serums in 1: fight the look of multiple signs of aging.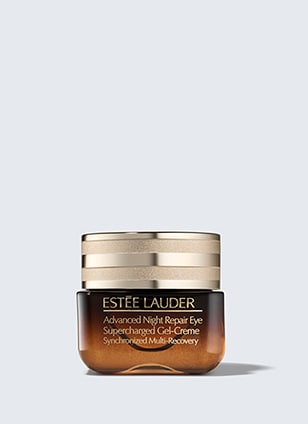 NEW!
Our best eye cream, for dark circles, lines, more.