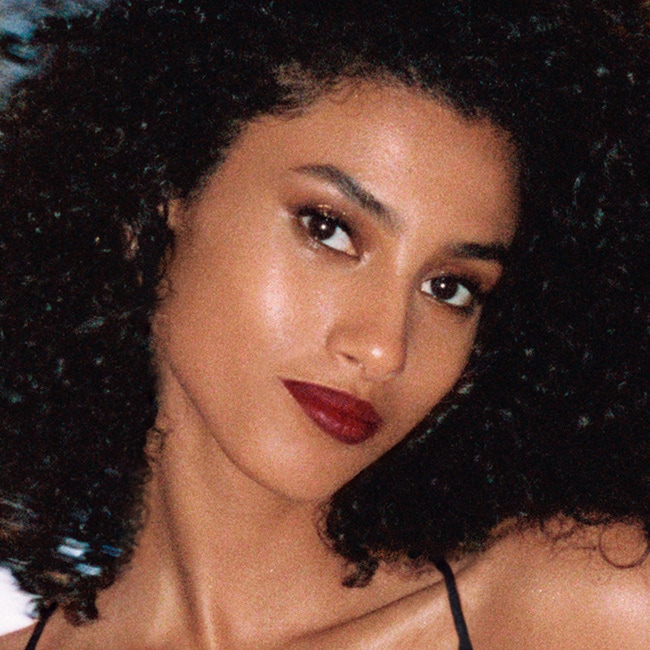 1. What does being a Global Brand Ambassador for Estée Lauder mean to you?
This is the most amazing opportunity to represent and empower girls around the world. As a Moroccan-Egyptian woman, I am incredibly honored to take on this role as with such a long-standing brand that promotes diversity and women's empowerment in the beauty space.
2. Why is it important to you to represent a brand like Estée Lauder?
Estée Lauder is committed to advancing women leaders and it is important to me to align myself with a brand that has shared values with mine. As a global ambassador for a non-profit fighting for gender equality called She's the First, empowering young women from all backgrounds to reach their full potential is very dear to my heart.
3. How did you become involved with She's The First? Can you share a bit about their mission, and your role? Any current projects you're working on?
In 2019, I traveled with She's the First to Gambia to learn about the work they do with young girls. It opened my eyes to the good I can do with the platform I am lucky enough to have. She's the First advocates for every girl to be "educated, respected and heard."
4. What would you say to Mrs. Estée Lauder if you could meet her today?
I would thank her for having the courage to pursue her dreams in a time when owning a business as a female came with many obstacles.
5. You take a lot of pride in your heritage. You were raised in Amsterdam by immigrant parents coming from different cultures. What was that like and how has that shaped you?
I grew up as one of six children with a Moroccan mother and an Egyptian father. Growing up in a western country, my parents made sure that we were proud of our roots and knew how to speak Arabic. They always surrounded me with our heritage at home through music, film and art.

6. What does beauty mean to you? How do you define feeling beautiful?
I feel most beautiful when I feel confident, when I am given the freedom to show up as me.
7. What are three words you would use to describe your approach to beauty?
Original, simple and vibrant.
8. Who is your role model?
All the females in my family are my role models. They keep me grounded and empower me to pursue my dreams.
9. What trait do you most admire in others?
Empathy, kindness and trustworthiness.
10. What is the best career advice you've received?
Lead with kindness.
11. What career would you pursue if you weren't a model?
I would still want to be in fashion. Maybe I would study photography!
12. What is your morning skincare routine? Nighttime skincare routine?
I cleanse my skin with the Estée Lauder Perfectly Clean Multi-Action Cleanser. Then, I apply my Advanced Night Repair Serum.
At night, I always double cleanse to ensure all my makeup is removed. I like to use the Estée Lauder Advanced Night Micro Cleansing Balm, a balm which melts to a cleansing oil, followed by a more lightweight cleanser. Then, I apply my Advanced Night Repair Serum before layering with my and Revitalizing Supreme+ Moisturizer. I finish my routine with Pure Color Envy Lip Oil-Serum.
13. What is your go-to makeup routine?
For my base, I use the Double Wear Stay-in-Place Makeup and Flawless Wear Concealer. I wear the Double Wear Infinite Waterproof Eyeliner in 01 Kohl Noir on my lower lash waterline and then I curl my lashes and apply the Sumptuous Extreme Mascara.
I use the Bronze Goddess Powder Bronzer and Pure Color Envy Blush in 120 Sensuous Rose on the cheeks and then I apply the Bronze Goddess Highlighting Powder Gelée. I like to use the Double Wear Stay-in-Place Lip Liner in 08 Spice to shape and then fill in my lips.
14. What does female empowerment mean to you?
Having the support of female role models, like my mother and sister, is critical to me. They inspire me every day and push me to be the best version of myself. It makes all the difference.
15. You're a mega fashion fixture on runways, covers and campaigns across the globe. How do you stay grounded?
Surrounding myself with friends and family that remind me of my roots and make me feel good is key.


DISCOVER