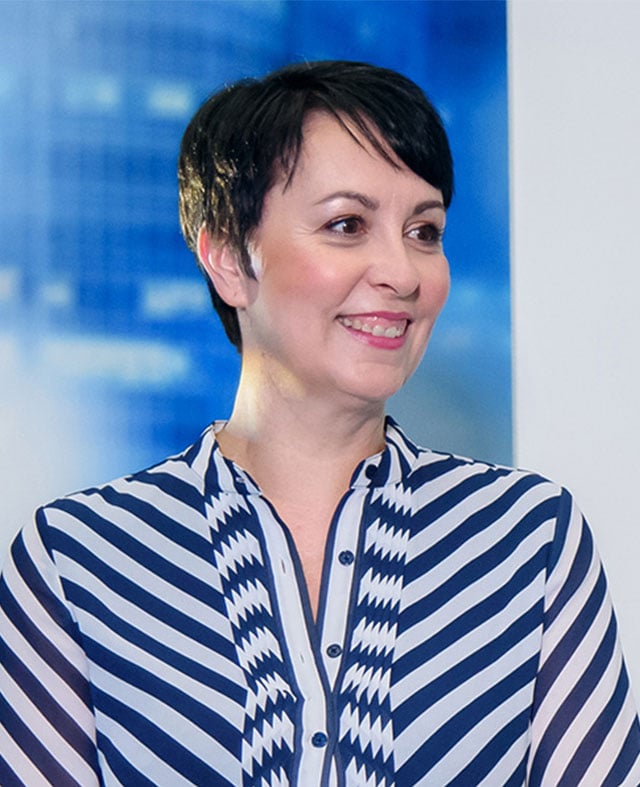 Dr. Pernodet has been with the company for over 10 years and leads the research that not only inspires our new products, but helps to make our current favourites better and better. Case in point: She actually formed an "Advanced Night Repair team" at our research and development lab in Melville, New York that, as she explains, "never stops pushing the limit in terms of research and technologies for Advanced Night Repair. Our research is a priority and is constant."
"Since I was little, I have always been very curious and interested by everything about science," Dr. Pernodet adds. "At the same time, I have always been extremely feminine, attracted to fashion and interested in cosmetics." Here, she shares with Estée Stories how she found herself in the cosmetics industry and what her day-to-day life is like. Keep reading, and you might also pick up a few truly expert skincare tips.
Walk us through "a day in the life" of your role. Are you in the lab all day? How many different products or projects are you working on at a time?
The beauty of my role is that every day is different and it touches many different aspects of the business. Leading the Skin Biology & BioActives groups means leading the research that defines the future of the beauty industry. I oversee many different projects to develop our future products. This can range from epigenetics research, to mechanobiology, to circadian research. From there, I might be meeting with my groups to talk about our latest breakthrough or our new direction. I also meet with collaborators, either from universities or in the science industry, to develop our new technologies and actives, along with the chemists to develop and define the new formulas based on benefits we want to achieve.
Much of your work and research has focused on Advanced Night Repair (a.k.a. ANR). What is so unique about this product?
What is so unique is that we want to understand what happens at the core of skin cells—all these essential and natural mechanisms that keep skin cells young—and develop technologies in order to sustain and repair them. These core mechanisms are present in all skin cells—they are not specific to one type of skin or one woman, so no matter what ethnicity you are, you will get the benefits! So while the signs of aging might be different between ethnicities—for example, Caucasians show more lines and wrinkles, while Asians have more pigmentation problems, and African-Americans are prone to irritation and also pigmentation problems—by working on the core mechanisms of repair as we do with ANR, it addresses all of these issues, no matter your ethnicity. It is a universal product. And why is it such a success? Because it works!
Even though ANR is such a success, we continue to evolve and improve upon it. How or where do you find opportunities or ideas to make changes to something that already works so well?
Anywhere really, but mostly by reading about the latest in the science and medical fields, or going to different conferences around the world—this gives me a lot of inspiration on where to take the research next. In terms of new actives, nature is a big source of inspiration. Or how our lifestyles might change and how this influences skin—for example, pollution, lack of sleep, or use of devices.
We still don't know everything about skin, so we are learning every day, which, ultimately, helps to push the performance of ANR even further.
The best way to keep skin looking youthful is to start early.
A simple routine with high-quality skincare can really make a difference.
What is the one thing you wish every woman understood about skin and/or skincare?
That a simple routine with high-quality skincare can really make a difference. This starts with a good and mild cleanser, a serum and a cream appropriate for your skin. I wish women understood that the best way to keep skin looking youthful is to start early with this routine in order to repair damage and delay its impact. But fortunately, with all of the progress we've made and improvements in our products, we can really help more mature women regain healthy skin.
Let's talk a bit about your own beauty routine. What are you using morning and night to take care of your skin and why?
Due to my busy schedule, I use a few steps that will help my skin stay healthy. Morning consists of a very gentle cleansing, as I don't want to destroy my skin barrier that will protect me during the day. Then, ANR, Advanced Time Zone moisturizer, and Double Wear Light foundation with a little eye makeup and lipstick.
In the evening, a thorough skin cleansing (but still gentle!), then Micro Essence Treatment Lotion, ANR, and Revitalizing Supreme+ Creme. I have been very inspired by the Asian routine and rituals, and during the weekend, I really enjoy using masks. Saturday is for the Advanced Night Repair Concentrated Recovery PowerFoil Mask, and Sunday is for the Micro Essence Infusion Mask. This has made a huge difference, and also gives me some relaxation time while taking a bath!
Are you a product loyalist, or do you love to experiment and try new things in your routine?
I know our products in depth and have chosen the ones that are the most adapted to what I am looking for. Also, it is not great to change your routine too often. I am pretty loyal that way and know what will work for me. I do experiment and try new things, but this is mainly in the lab and during our research, not on my skin!
If you were stranded on a desert island, what are the 3 Estée Lauder products you couldn't live without and why?
I will cheat a little bit—I'm counting all the products from the ANR line as one! (ANR Serum, Eye Concentrate Matrix, Intensive Recovery Ampoules, PowerFoil Mask.) Plus Revitalizing Supreme+. These are my essentials!
How important is sleep to you? Do you manage a full 8 hours every night?
Sleep is extremely important, but unfortunately I do not manage to get my 8 hours of sleep. Once in a while, on the weekend, I will have this luxury!
Are you a "good" sleeper? Do you have any special tricks to guarantee a good night's sleep?
Most of the time, I am a good sleeper. Through my research on the circadian rhythm, I have learned a lot about how to improve my sleep quality, and also how to prevent jet lag when I travel. A few tips: Do not use your devices (tablets, phones, etc.) at least 1 hour before going to sleep; do not expose your eyes to LED at least 1 hour before bed time; and dim the lights in the room. All of these things disrupt your natural rhythm. When it is time to sleep, your bedroom should be completely dark. If not, light will start lowering your melatonin production, which will negatively affect your quality of sleep. For jet lag, make sure you expose yourself to a lot to natural light during the day if you can, and then at night, again, the bedroom needs to be dark.
What do you love most about your job?
I constantly learn, I am developing products that make women happy, and I meet very interesting people all the time from different horizons, exposing me to different areas. It is never boring!
What is the hardest part of your job?
Waking up in the morning!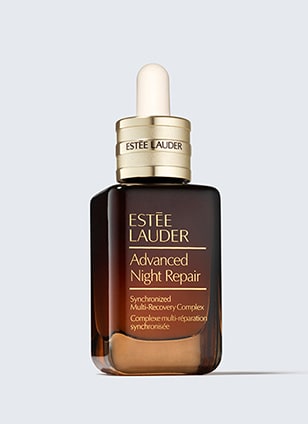 7 serums in 1: fight the look of multiple signs of aging.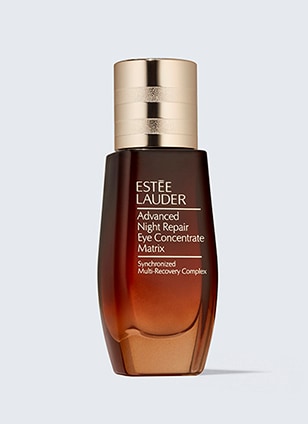 NEW!
Reduces the look of lines. Skin feels firmer, nourished.
Innovative mask with exclusive repair technology.