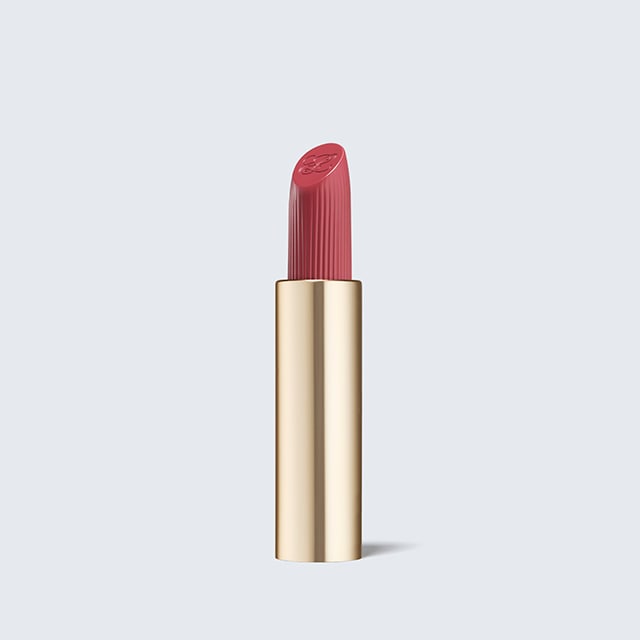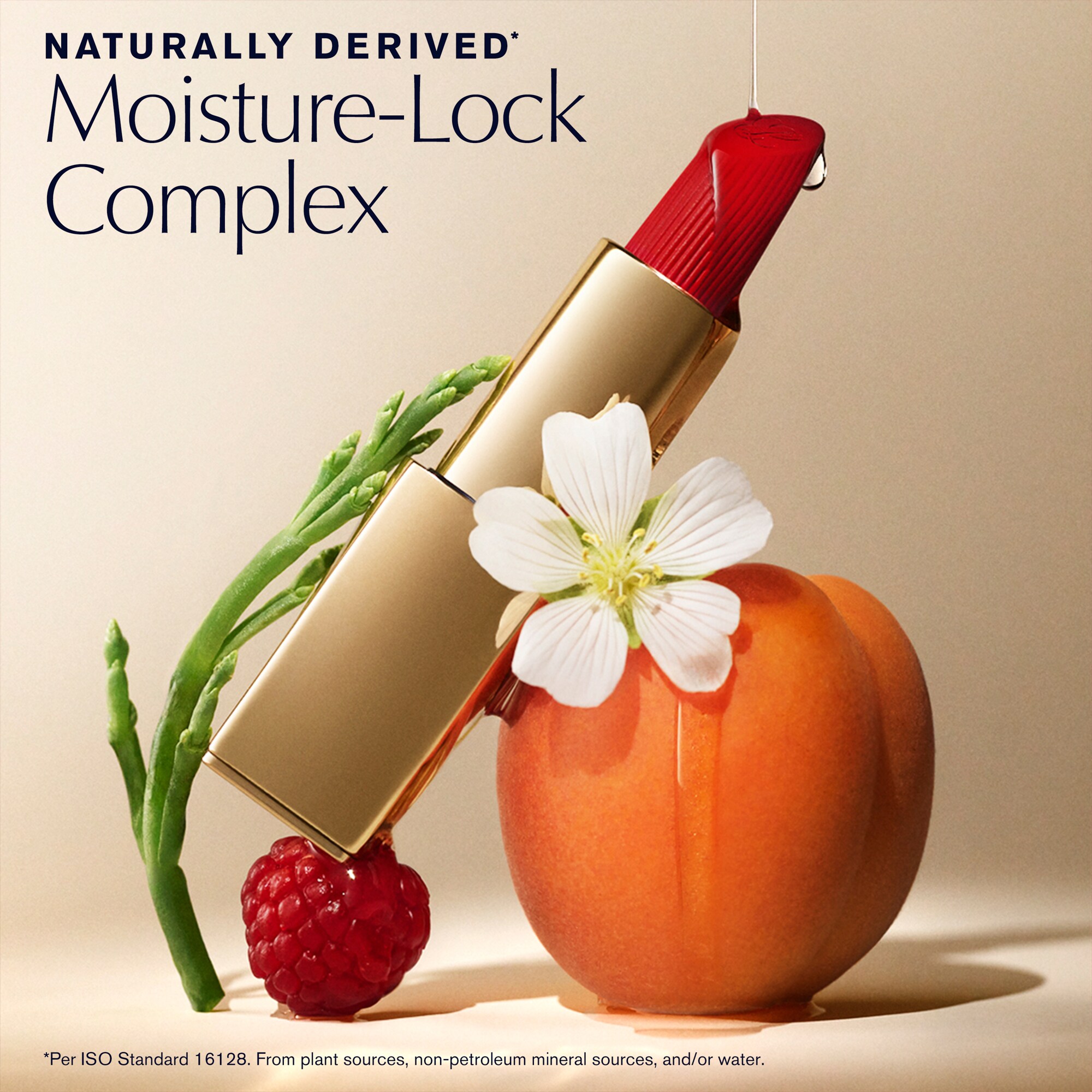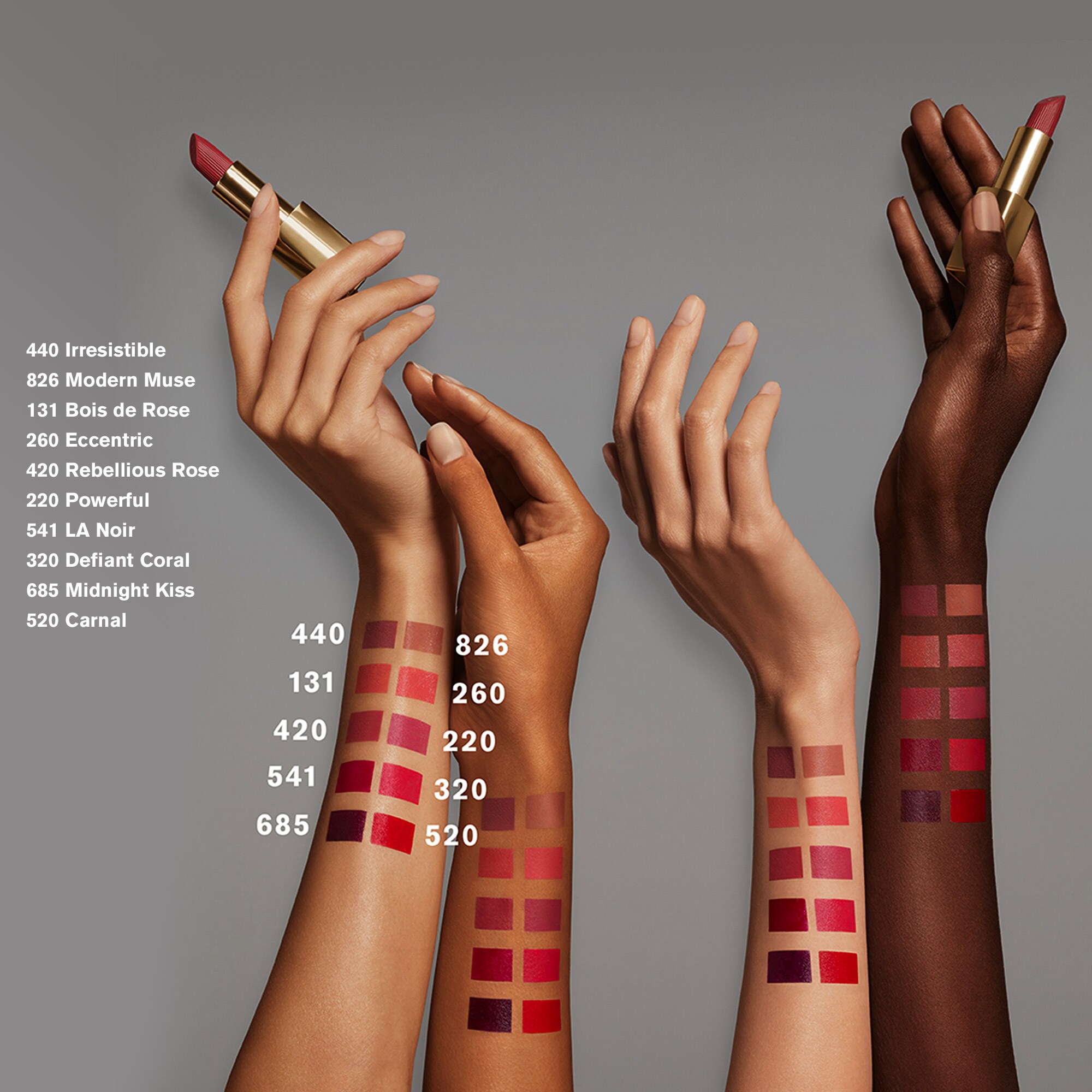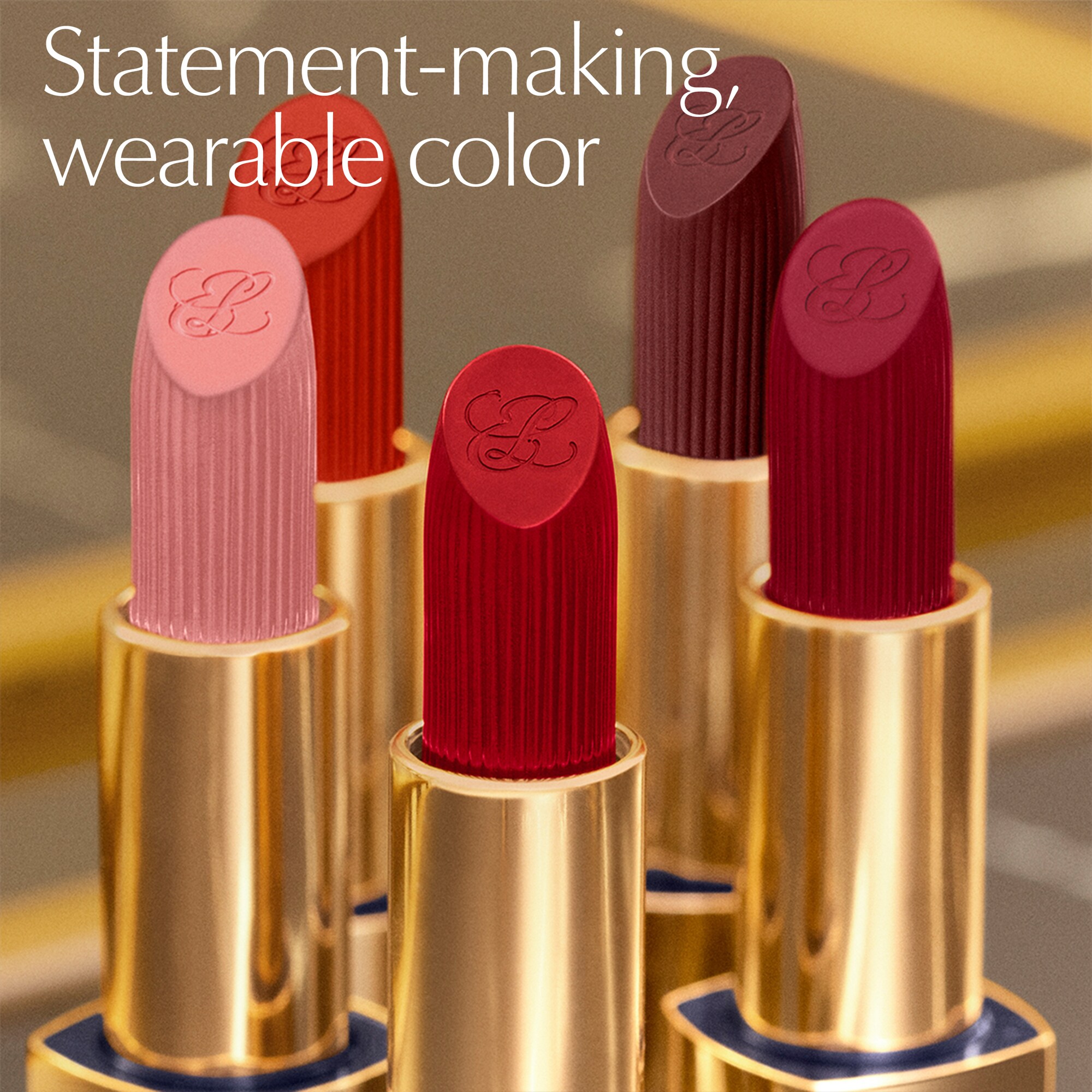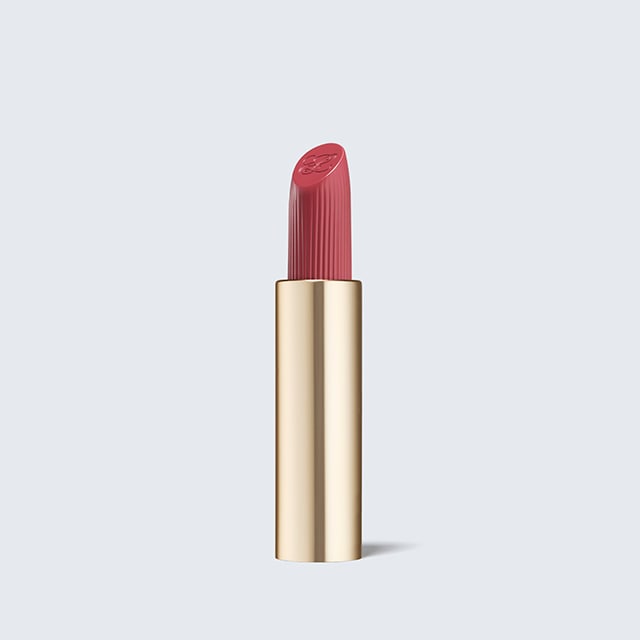 Pure Color
Creme Lipstick Refill
420 Rebellious Rose
A midtone rose with a neutral undertone
Add to Bag
Product Details
This refill fits into your existing Pure Color Lipstick case.
By switching the refillable Pure Color Lipstick, you can help us:
Reduce our water use by 86,000 gallons, the equivalent to over four hundred 5-minute showers*
Reduce* 70 tons of CO2e emissions-the equivalent to 16,000 miles driven**
Save the equivalent energy needed to charge 800,000 smartphones*

Make the moment with a match for every power move.
This long lasting lipstick saturates lips with statement-making, wearable colour designed to flatter all skintones. High-performance lipstick stays colour true and wears for 10 impactful hours while resisting bleeding, feathering and creasing.
Creme Finish: Dimensional colour glides on effortlessly to a smooth, satin finish. Full coverage lipstick with plumping, nourishing and conditioning benefits. (Want more shades? Check out our
Matte
and
Hi-Lustre
finishes, too.)
Naturally derived*** Moisture Lock Complex provides extra lip-adoring care while you wear. Lips look immediately plump and smooth, with a more defined and sculpted appearance over time-even after the lipstick is removed.
Expertly designed lipstick bullet is perfectly shaped to help sculpt the curves of your lips with effortless precision.
Featured Ingredient: Moisture Lock Complex
Our rich, naturally derived*** Moisture Lock Complex features a blend of potent oils plus a powerful plant extract to instantly condition and plump while maintaining moisture on lips over time.
Potent Oil Blend: Red Raspberry Seed Oil, Meadowfoam Seed Oil and Apricot Seed Oil nourish and condition lips.
Salicornea Herbacea Extract: Powerful plant extract maintains lips' moisture and comfort over time.
*Based on first-year global forecasted production volume, for customers who have purchased their first Pure Color Lipstick and Refill.

**CO2e is a standard unit for measuring carbon footprints. It incorporates carbon dioxide and other greenhouse gases (GHG). Driving distance is based on average passenger vehicle with 22.2 miles per gallon. Calculations based on EPA GHG Equivalency calculator.

***Per ISO Standard 16128. From plant sources, non-petroleum mineral sources, and/or water.
Some of our Favorite Posts
#EsteeLauder
Reviews